UM-Flint Hosts "MI College Goal Sunday" on February 14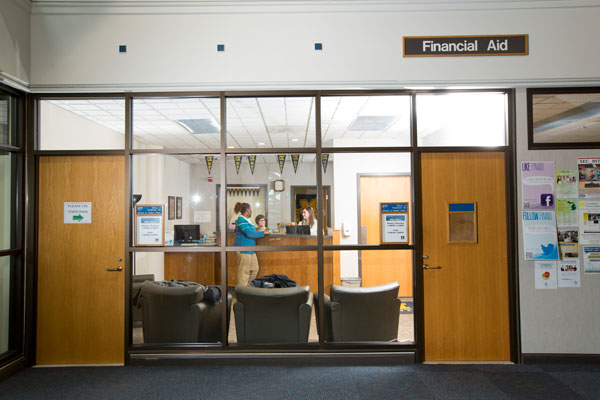 The University of Michigan-Flint will host MI College Goal Sunday on February 14, with university experts helping those who attend fill out their federal financial aid papers.
"Michigan College Goal Sunday is for anyone—families, current students, newly admitted students, students attending any institution in the country that may need assistance filing the Free Application for Federal Student Aid [FAFSA]," said Lori Vedder, director of Financial Aid at the University of Michigan-Flint.
Michigan College Goal events are free and held throughout February at various sites across the state.
The February 14 event at UM-Flint is from 2 to 4 p.m. in the Murchie Science Building first floor computer labs (Room 109).
Those who attend will complete the FAFSA on site. UM-Flint financial aid experts will also help participants request a Federal Student Aid (FSA) identification, if the person has yet to do so.
The event at UM-Flint typically brings about 50 to 100 people, Vedder said.
"Completing the FAFSA is the first major step in applying for financial aid," she said. "The FAFSA, while having been simplified over the past few years, can still feel intimidating and can generate a lot of questions for those completing it. UM-Flint continues to be a volunteer host site for MI College Goal Sunday because we strongly believe in assisting the goals of so many who want to invest in their future through further educating themselves. We all know that the more educated our communities become, the better off life can be for everyone. We want to be part of that investment."
UM-Flint financial aid staff will help with one-on-one consultations and direct help with the FAFSA. The organization EduGuide coordinates the events throughout the state, with several state and organization partners.
Participants do not have to register for Sunday's event.
"It is recommended that students and parents bring their FSA identification if they have one," Vedder said. "It is also helpful to bring any 2015 completed federal tax returns and W-2 forms. If they have yet to complete their 2015 federal taxes, then bringing their completed 2014 copy is encouraged. If the student or parent is in receipt of untaxed income of any kind, it is encouraged that year-end statements be brought as well."
Contact University Communications & Marketing with comments, questions, or story ideas.