Commencement Cheer: Graduating Students Share UM-Flint Memories and Celebrations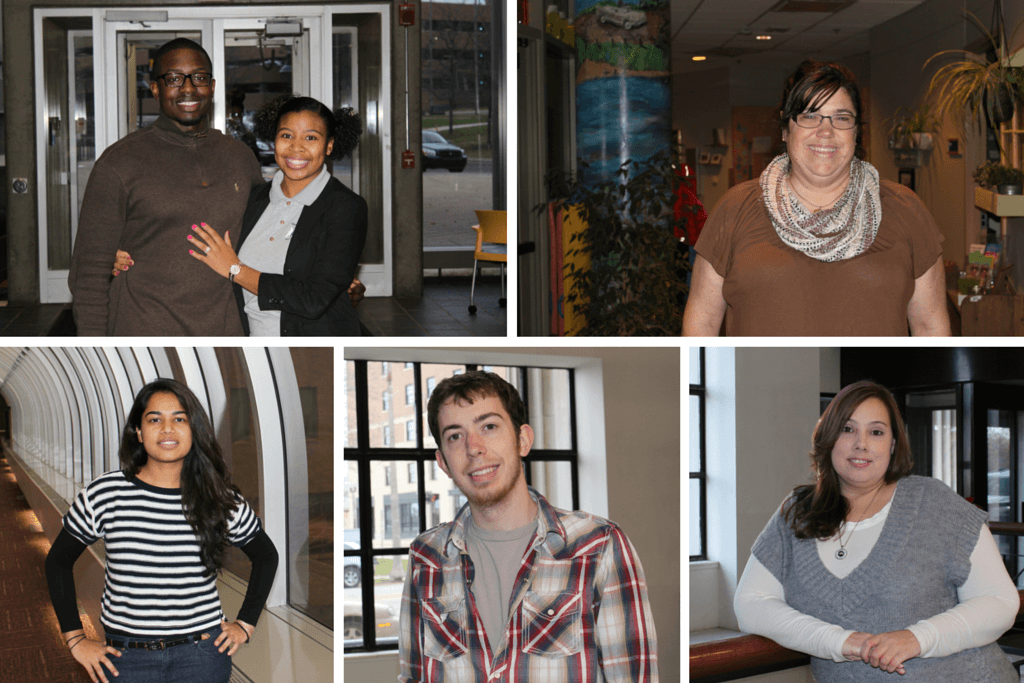 December 20 marks a special day for the University of Michigan-Flint community, as the latest group of graduates celebrate their achievements and memories during the December 2015 Commencement Ceremony. In the days leading up to the ceremony, we asked some soon-to-be graduates their thoughts on their university careers and thoughts on commencement.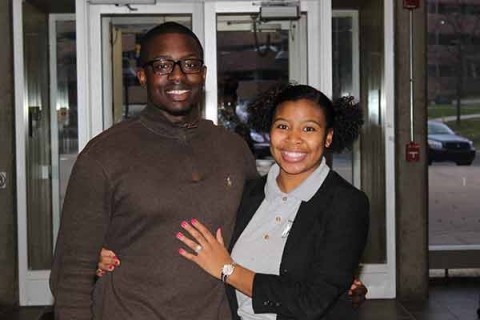 Chakarisha Tuggle and Quion Wheeler will walk across the stage at different times during the December Commencement Ceremony. But the pair's journey is closely entwined. The couple are engaged, with plans to marry in 2016.
"It's a huge achievement for both of us," said Tuggle, who is earning her bachelor's degree in English. "I think it's the cutest thing in the world," she said about participating in commencement with Wheeler.  The pair met on campus.
Tuggle plans on pursuing her master's degree in secondary education at UM-Flint after graduation. Wheeler earned his undergraduate degree in criminal justice from the university in Fall 2013, and started his graduate work the following semester. He has earned a Master of Public Administration degree.
"I'm just excited to walk across the stage again, knowing I completed two degrees from a great institution," he said, adding he's looking forward to sharing the commencement experience with Tuggle.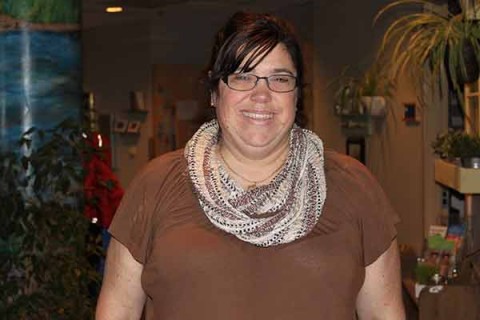 Carolyn Miller considers her upcoming graduation as surreal. In recent days, she still pictured herself as a student next semester. But even though graduating hasn't felt real to her, the professional impact of her studies certainly have been. Miller is a head teacher at the Early Childhood Development Center (ECDC). She is graduating with her master's degree in early childhood education. She will continue teaching at the ECDC next semester.
"The hands on experiences I have been able to directly take from the college classroom to the learning lab with the children has been just incredible," she said.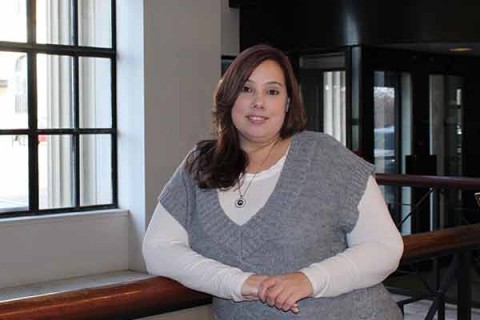 Cara Walker took her first foray into college in 1994, right out of high school. Throughout the years, she attended Oakland Community College four times, but found her career calling at UM-Flint. She transferred in as sophomore in the Fall 2011. She majored in visual communications, with a concentration in photography. She graduates from the Honors program.
"It makes me happy," Walker said, who is pursuing a career in conservation photography. "I wake up every day and I love what I do. I love my teachers. I love my classes. It's been a great experience."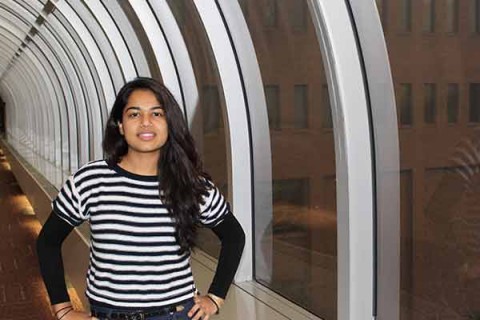 Nakshidil Sadien has been on the main stage twice during recent UM-Flint commencement stages. In the December of 2014 and May 2015 ceremonies, she handed out Maize and Blue Distinguished Scholar Awards to recipients of the academic honors, in her role at the time as student government president. This year, she'll be walking across the stage to receive her diploma.
"It is so different," Sadien said, about being one of the graduates at this year's event versus her role at previous ceremonies.  "I am going to have my own little celebration.
Sadien, who started at UM-Flint in the Fall of 2011, majored in political science and sociology, while minoring in law and society, international relations, women and gender studies, and international and global studies. Next up is looking for a job and applying to business schools.
"Ultimately, my end goal would be to work in a non-profit setting, and really work on policies and programs to help empower young girls to succeed in whatever they choose to go forth," she said.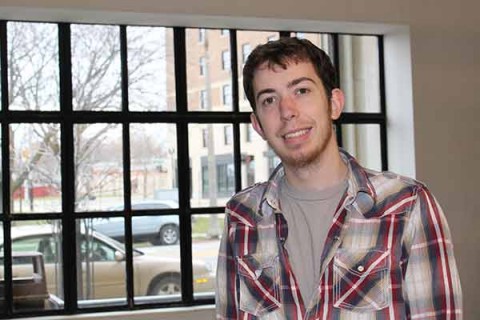 Nathan Holbeck couldn't initially decide whether to major in health care administration or physics at UM-Flint. So he chose both. Holbeck, an Honors student, plans on researching graduate schools after commencement, with eventual plans of working in the health care field.
"Having that scientific mindset is a real advantage to any field," said Holbeck, about his studies in physics. He is of this year's Maize and Blue Distinguished Scholar Award recipients. But before graduate school and before his future career, he has commencement to enjoy.
"It hasn't hit me yet. I think sometime after I have graduated it will finally hit me that I am actually done."
Contact University Communications & Marketing with comments, questions, or story ideas.