University of Michigan-Flint Appoints Two Deans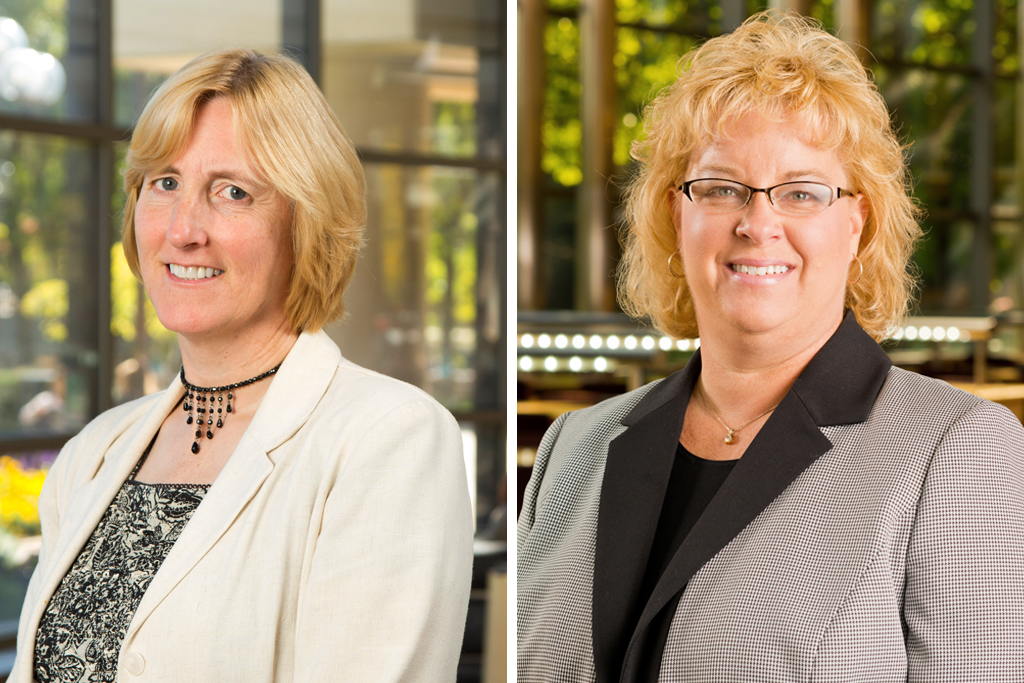 The University of Michigan-Flint has appointed two new deans, pending Board of Regents approval.
Donna Fry, as the new Dean of the School of Health Professions and Studies, and Susan Gano-Phillips, as Dean of the College of the Arts and Sciences, both served as interim deans leading up to their appointments.
Fry has worked at UM-Flint since 1987 in numerous faculty and administrative positions.
"Through collaborative efforts Dean Fry plans to expand community engagement, university partnerships, health program degree development, and faculty research resulting in greater opportunities for students in the School of Health Professions and Studies and at the University of Michigan-Flint," Provost and Vice Chancellor for Academic Affairs Douglas Knerr said in announcing the news. "Dean Fry sees many opportunities for collaborations and has developed relationships with Genesys and the Crim Fitness Foundation for faculty and students to engage in research that will enrich the health and prosperity of our community."
"I am so pleased to be asked to lead the School of Health Professions and Studies with its excellent academic programs," Fry said. " I look forward to working with the faculty and Flint community to expand opportunities for student learning, faculty research, and community engagement."
Gano-Phillips, a licensed psychologist, joined UM-Flint in 1993 as a lecturer, became an assistant professor in 1994, tenured and promoted as an associate professor in 2000, and promoted to professor in 2011.
"Dean Gano-Phillips has a distinguished record of administrative services across a wide array of governance, curricular, and strategic initiatives at the departmental, college, and university levels, including Director of the Thompson Center for Learning and Teaching, Chair of the Department of Psychology, Associate Dean, and most recently Interim Dean of CAS," Knerr said.
Gano-Phillips said she is "excited to partner with faculty and staff to improve student retention and success through improved advising and meaningful engagement of students with innovative pedagogies and programs, internships, experiential learning, research, and creative activities."
Under both deans' leadership during their interim periods, the Public Health and Health Sciences and Computer Science faculty developed a minor in health information systems.
"Dean Fry is also working with university leadership to develop an Urban Research Institute that will provide structure for faculty and students to engage with the community as a convener of community think tanks, compiler of community data, and resource for urban research investigations and community assessment," Knerr said. "She has already begun this work through engaging SHPS faculty to work on the Community Education Initiative in collaboration with the Crim Fitness Foundation."
Knerr lauded Dean Gano-Phillips for her community and higher education collaborations.
"Dean Gano-Phillips is co-founder of Quad-POD, the faculty development collaborative between four area higher education institutions, has served on community boards, and has provided consultation to agencies such as Genesee County Family Court and the Shelter of Flint, " Knerr said. "She is the recipient of numerous teaching awards and is a strong advocate for civically-engaged learning, having worked in partnership with Whaley Children's Center and Big Brothers Big Sisters of Greater Flint."
Contact University Communications & Marketing with comments, questions, or story ideas.