UM-Flint Expands Freshmen Merit Scholarship Program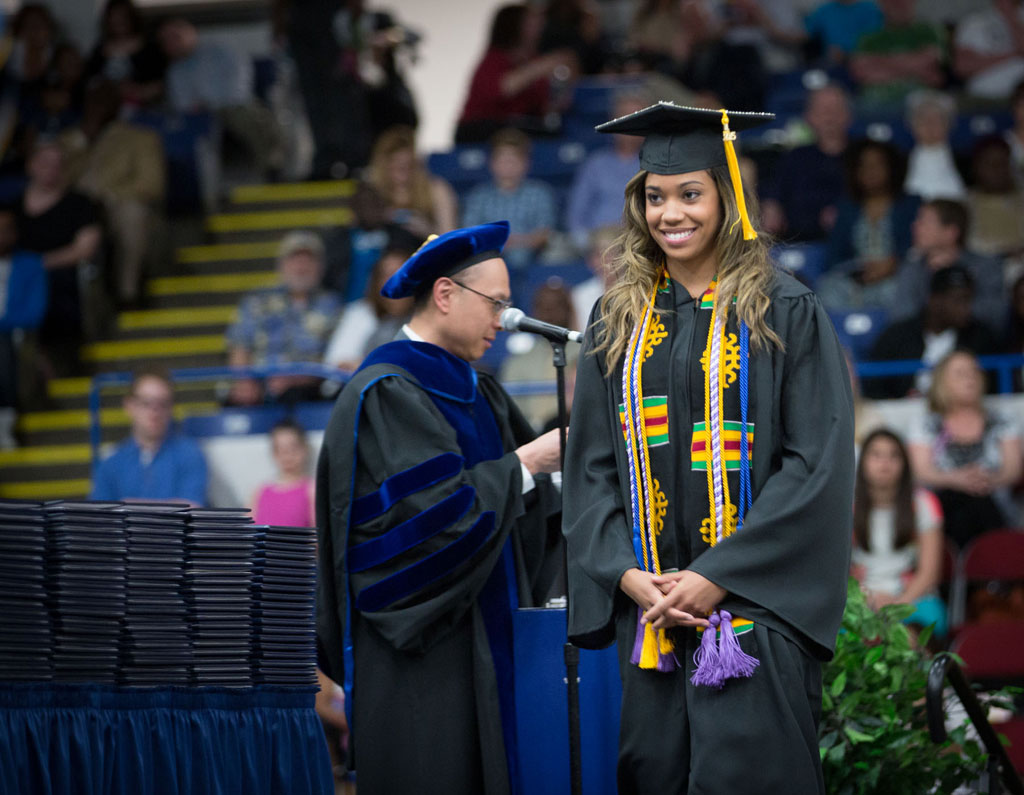 The University of Michigan-Flint is making a major investment to attract the best and brightest students. Top high school students now will be automatically eligible for scholarships ranging from $3,000 to $7,000 a year (all are renewable for four years) as part of the expansion of the Freshmen Merit Scholarship program being implemented for incoming freshman in 2016. In addition, 10 full-ride scholarships are available to highly-competitive applicants.
The University of Michigan-Flint estimates that it will offer more than $9 million in its first year. To be eligible for one of the scholarships, students must have at least a 3.25 grade point average and score at least a 24 on the ACT.
"We know that scholarship dollars can make a critical difference for students and their families when choosing a college," said Chancellor Susan E. Borrego. "The Freshmen Merit Scholarship program is an investment. The University of Michigan-Flint is competing for students and we want to make sure we entice the best and brightest to our campus."
The scholarships are renewable annually for students so long as they take at least 15 credits per semester and maintain a minimum grade point average of 2.75 to 3.00, depending on the scholarship level awarded.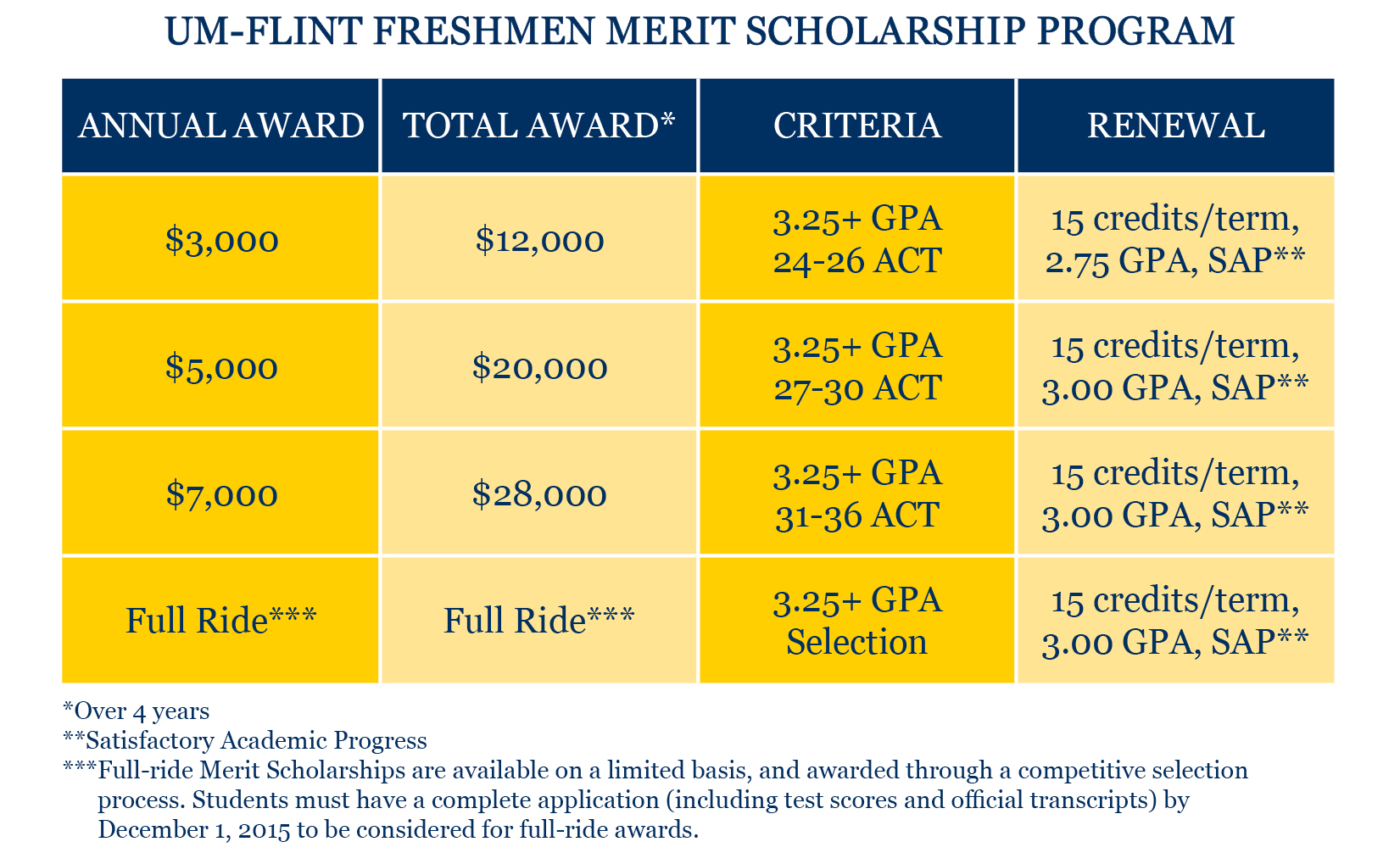 The $9 million estimate is based on applications to the University of Michigan-Flint in fall 2015. The funding for the scholarships is from a variety of sources, including UM-Flint's 13 percent increase in financial aid dollars in this year's budget, institutional and donor funds, as well as a restructuring of the scholarship disbursement process.
The university previously awarded some honors scholarships, but this commitment far exceeds previous investments. Because the scholarships are being automatically given to eligible students, it also helps families compare costs.
"This is a new and very streamlined way of awarding UM-Flint students scholarship dollars," said Lori Vedder, director of Financial Aid. "Students and their families will know immediately, minimally, what amount of scholarship they qualify for as an incoming freshman."
The UM-Flint offices of Financial Aid and Undergraduate Admissions are available to answer questions for students regarding the new Freshmen Merit Scholarships, as well as other scholarships. Information is also available at www.umflint.edu/merit.
Contact University Communications & Marketing with comments, questions, or story ideas.