Mott Grant Advances UM-Flint GIS Center's Data Mapping Mission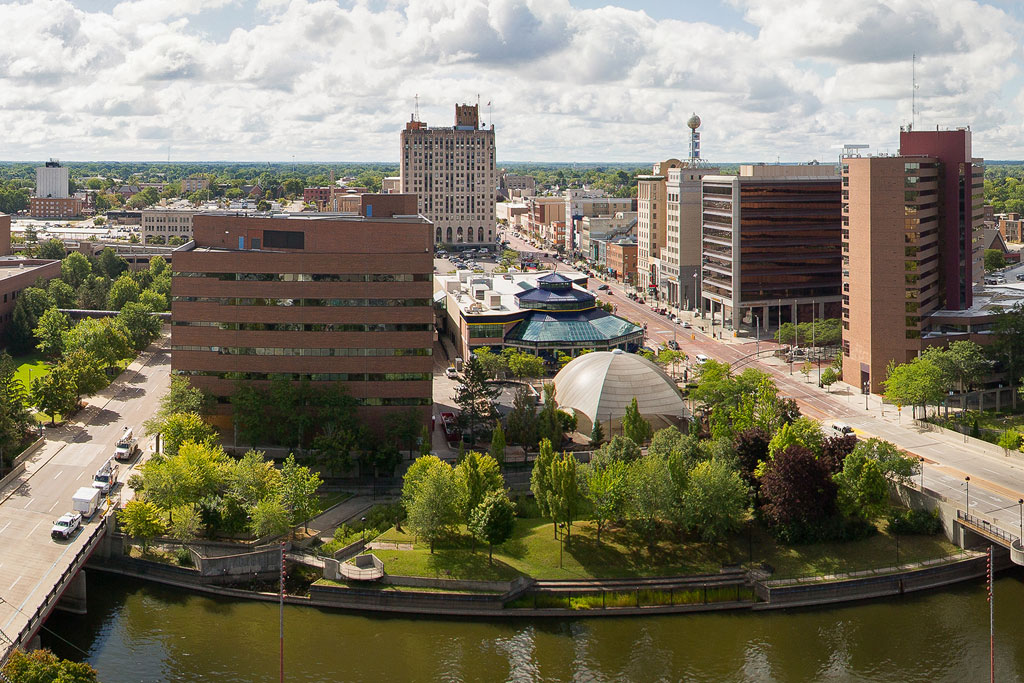 The University of Michigan-Flint is leading a community-wide online project in which researchers and the public will be able to access a wide variety of data from numerous sources and customize maps.
The project received a $100,000 grant from the Charles Stewart Mott Foundation.
University Outreach and the Geographic Information Systems (GIS) Center will spearhead the initiative, which includes collaborating with an advisory committee of several different community partners.
"Interaction between university researchers and community groups will be an ongoing feature of this project, as researchers and staff with the GIS Center and University Outreach in UM-Flint, in conjunction with community groups, will develop additional uses for the data as they are compiled and analyzed," said UM-Flint Provost and Vice Chancellor for Academic Affairs Douglas Knerr. "This collaboration thus has the potential to be transformative in the sense that it will help identify new approaches for the analysis of social problems and for developing more effective long-term strategies for their mitigation."
The need for the data site, in which various information like U.S. Census data and housing information, has been discussed for multiple years by various community organizations.
The advisory committee includes several groups, including Flint Community Schools, Flint and Genesee Regional Chamber of Commerce, Charles Stewart Mott Foundation, Ruth Mott Foundation, Community Foundation of Greater Flint, CRIM Fitness Foundation, City of Flint, Flint Area Reinvestment Office, BEST Project, and the United Way.
"In this pilot year, the grantee will work with local nonprofit partners, funders, schools, and the City of Flint to design and implement a prototype for the community. Data and related analyses will be publicly available," according to a project summary provided by the Charles Stewart Mott Foundation.
The university is also funding a researcher and a GIS programmer to help with the project.
"University Outreach will use structured interviews and meet with project partners and university researchers to gather applicable datasets and to identify data needs that further potential for evaluation, research, and learning," said Sara McDonnell, a project coordinator with UM-Flint University Outreach.
McDonnell said the project will have multiple layers.
"The online mapping platform will be accessible to anyone with an internet connection. The interactive map will allow community partners and residents to view and customize maps for their own use. Staff at the GIS Center are building the website that will be hosted on a university virtual data server. The mapping platform will also have content that is only available for community partners through a user log-in system," she said.
Marty Kaufman, UM-Flint professor of earth and resource science and GIS project director, said the initiative will benefit researchers both on campus and in the community.
"The project will assemble data to enable interdisciplinary research across the social sciences," Kaufman said. "Junior faculty who are looking to jump start their research agenda will have a rich source of data available."
Contact University Communications & Marketing with comments, questions, or story ideas.