UM-Flint Looks to Expand with Purchase of Downtown Building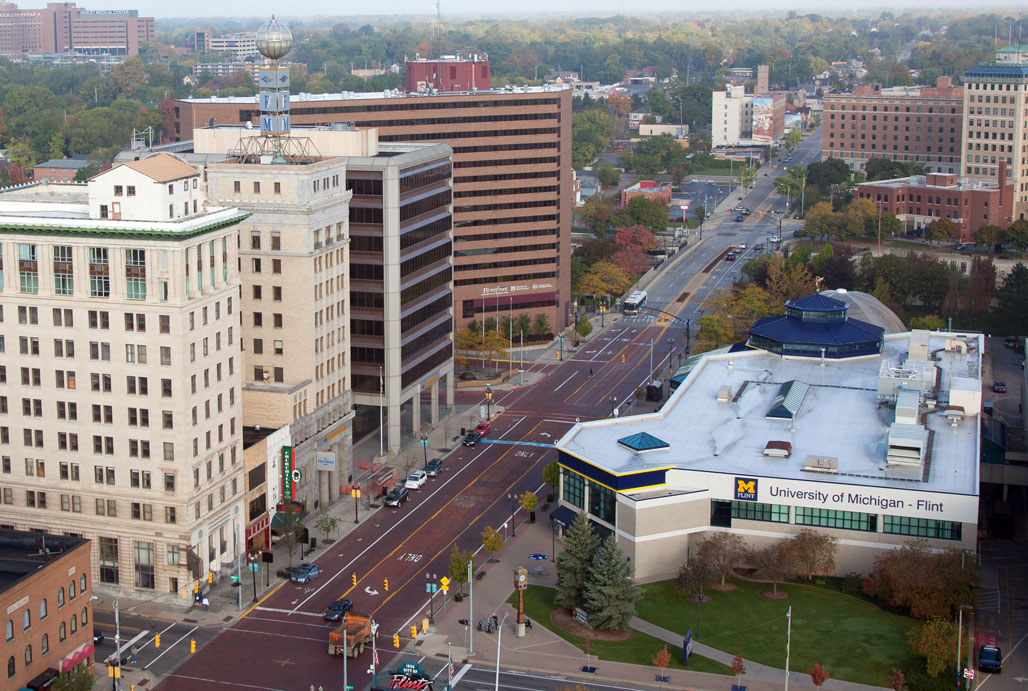 The University of Michigan-Flint has been authorized to purchase a portion of FirstMerit Bank's downtown Flint complex in what would be the first major expansion for the campus since the addition of on-campus housing in 2008.
The U-M Board of Regents on Thursday authorized the future purchase of the 160,000-square-foot, 10-story north tower at 328 S. Saginaw St. for $6 million. The building represents a major expansion for campus, increasing the total space by approximately 11 percent. The estimated cost of similar new construction is $64 million. FirstMerit, a banking and financial services company, will maintain ownership and occupy the remaining two buildings in the complex.
This agreement demonstrates both organizations' ongoing commitment to the well-being and revitalization of Flint and keeping its downtown vibrant.
"This is an opportunity for us to continue expanding the University of Michigan-Flint's footprint downtown and to provide the university with much-needed space for academic and administrative programs," said UM-Flint Chancellor Susan E. Borrego. "This purchase comes at a fraction of the cost it would take to construct a new building and allows us to more quickly address space constraints across campus."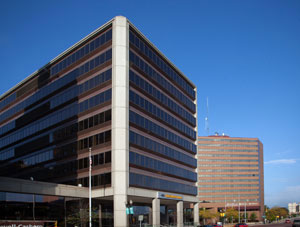 The north tower will be separated from the other two buildings as part of the transfer in ownership. Closing on the purchase is expected by March 31, 2016, subject to the completion of due diligence on the property.
The north tower is located directly across Saginaw Street from the University Pavilion and across Union Street from the Riverfront Center, which houses the UM-Flint School of Management and student housing. The university will begin the process of evaluating space needs and priorities before deciding what will be housed in the building. This is the first addition of academic space since 2002, when the William S. White Building opened.
Contact University Communications & Marketing with comments, questions, or story ideas.