Angela Davis Visits the University of Michigan-Flint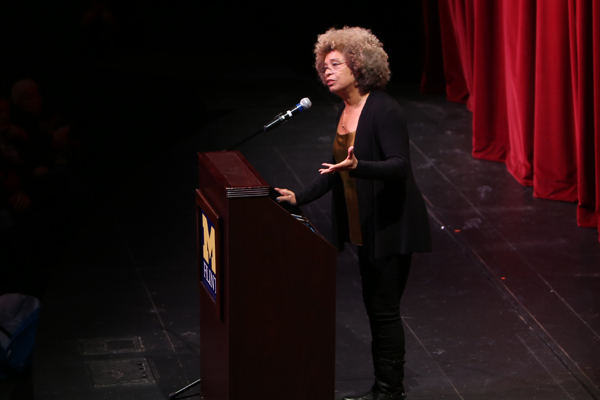 University of Michigan-Flint senior Krystal Miller pegged the campus Q and A session with social justice activist and scholar Angela Davis as "dynamic."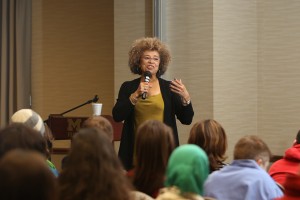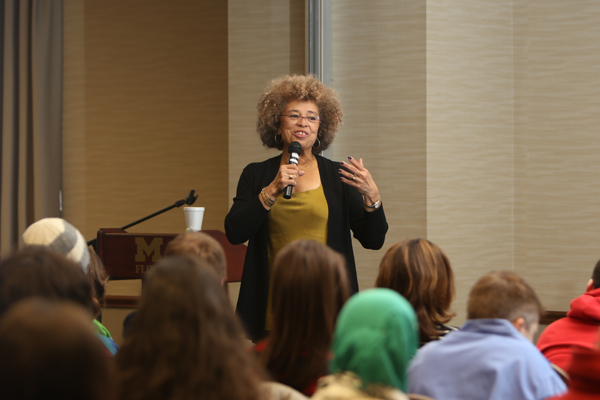 "She is bold, she is unapologetic," Miller said about Davis, who held the session with students, then gave a nearly hour long public lecture.
Davis delved into a wide range of issues, including social inequalities, police violence, vigilante violence, and international solidarity.
Miller, dual majoring in Africana studies and criminal justice, said after the Q and A session that Davis helped spark a productive conversation.
"College is where you are supposed to express yourself freely and not worry about backlash," she said.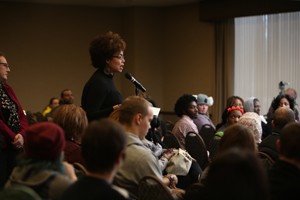 Both the Q and A and public lecture drew large crowds. The student discussion was held in the Harding Mott University Center Michigan Rooms and the lecture was held in the UM-Flint Theatre. Both were filled, with overflow areas also drawing crowds.
Book signings after both events drew long lines.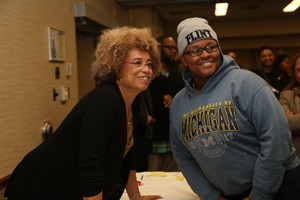 Davis is a distinguished professor emerita of history of consciousness and feminist studies at UC Santa Cruz and the author of nine books. She is a founding member of Critical Resistance, a national organization that focuses on the dismantling of the prison industrial complex. She supports abolishing prisons and the death penalty. In her public lecture, she said "life in prison" sentences need to be reframed as "death in prison" terms.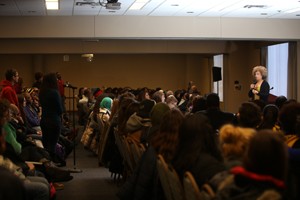 At her morning talk, Davis talked about revolution as the "struggle for equality, the struggle for justice." She argued that struggles shouldn't be isolated from each other and that the U.S. can unite or learn from other countries.
"We have to get rid of that provincialism," she said.
During her public lecture, Davis said social justice struggles can be connected "across time, space, and borders."
Davis urged the audience at the public lecture to get involved in social justice causes.
"There are so many ways you can become part of a community that is dedicated to struggling for freedom in the 21st Century," she said.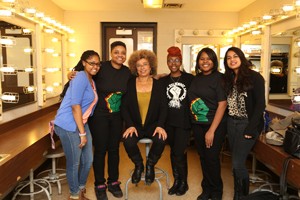 Olivia Walls, a student at Marygrove College in Detroit, lauded UM-Flint for holding the public event. It was her first time on campus.
"I'm so happy they held it," Walls said about UM-Flint hosting Davis.
UM-Flint social work student Joshua Griffin, who attended the lecture, said he hopes the university holds more events to draw people from beyond campus and to spark ideas.
Contact University Communications & Marketing with comments, questions, or story ideas.