Longtime UM-Flint Psychology Professor Eric Freedman Remembered for His Rich Legacy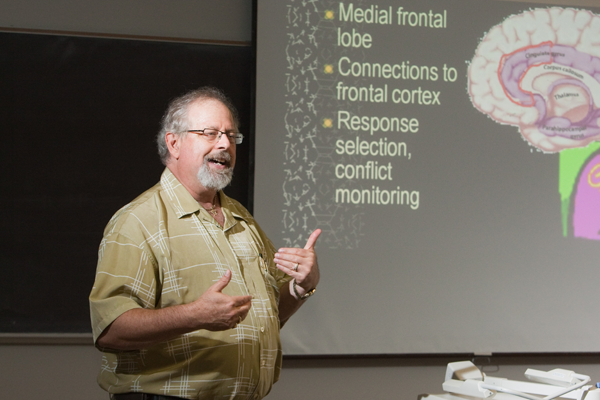 UM-Flint Professor of Psychology Eric G. Freedman PhD, died December 10 at his home.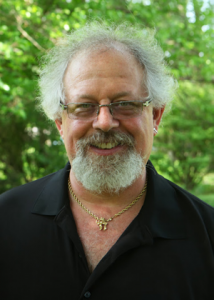 Dr. Freedman, 56, taught at the University of Michigan-Flint for the past 21 years. He received his BA from Brandeis University, and his PhD from the University of Maine. He completed a post-doctoral fellowship at the Memphis State University. He was a professor of cognitive psychology at Michigan Technological University from 1988-1993 and at the University of Michigan-Flint from 1993-2014. Dr. Freedman's research is widely published in scientific journals and psychology books. He had been chair of the UM-Flint psychology department, as well as chair of the university's faculty council. He mentored numerous undergraduate psychology students who worked with him on his research on perception and executive function. He shared with students his love of conducting research to explore how the mind works.
Dr. Freedman's UM-Flint psychology colleague Thomas Wrobel, PhD said, "Dr. Freedman was a kind person who did not have a mean bone in his body. He was dedicated to his wife and family, to his students, to the science of psychology,  to good food and to garish ties. He leaves a rich legacy behind at the university which will be long remembered."
Dr. Freedman recently fulfilled a life-long dream by traveling to Israel. He also enjoyed engaging friends and family in intellectual conversations on a variety of topics and had a great sense of humor. He relished exploring life with his wife Dr. Donna Fry, whether it was traveling to see other cultures, trying new culinary experiences, wandering through art museums, or simply exploring nearby points of interest.
Dr. Freedman, 56, was born June 26, 1958 in Boston MA, the son of Edwin and Ruth Freedman. He is survived by his wife, Dr. Donna Fry; children, Hannah of Flint and Samuel of Lowell; step-daughters, Kathryn Welch of Cleveland, OH and Kristina Welch of Chicago, IL; father, Edwin Freedman; sister, Jacki (Michael) Fallman of Boston, MA. Online condolences may be posted on the obituaries page of www.sharpfuneralhomes.com . In lieu of flowers, contributions may be made to Temple Beth El – FLRTY (Flint Reform Temple Youth) to support youth programs at Temple Beth El.
Contact University Communications & Marketing with comments, questions, or story ideas.