Giving Blueday a Success for UM-Flint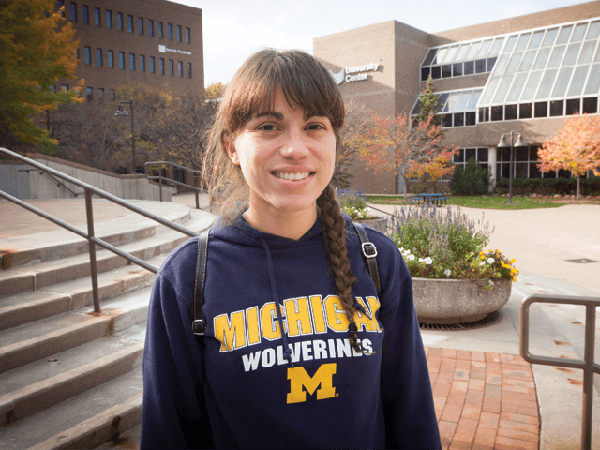 Giving Blueday was the first university-wide day of giving at the University of Michigan-Flint. It was scheduled on Giving Tuesday, a global day of giving following the Thanksgiving weekend and an opportunity to make a difference in the lives of UM-Flint students by supporting scholarships, research, travel, and book and programmatic funds.
In the 24 hour period, the generosity of UM-Flint supporters created the largest one-day online fundraising effort in the university's history, over $15,000!
"What a great first Giving Blueday! I want to thank the more than 120 donors – faculty, staff, students, alumni, and friends – who joined together to support the University of Michigan-Flint on Giving Blueday," said Linda Moxam, executive director of development and alumni relations. "Every single gift, no matter the amount, makes an important difference in advancing the educational experience of our students."
Every gift made today on Giving Blueday will help students gain access to their University of Michigan-Flint education, and help them make the most of their time at the university. These gifts will help to support enriching educational opportunities both inside and outside of the classroom.
The University of Michigan's Giving Blueday campaign raised a combined total of over $3,250,000 from the three U-M campuses.
---
PHOTO: English student Rachel Rosa is a UM-Flint scholarship recipient. This video, featuring her story, was used to promote the meaning and impact of Giving Blueday:
Contact University Communications & Marketing with comments, questions, or story ideas.