Speakers Selected for UM-Flint's 2014 December Commencement Ceremony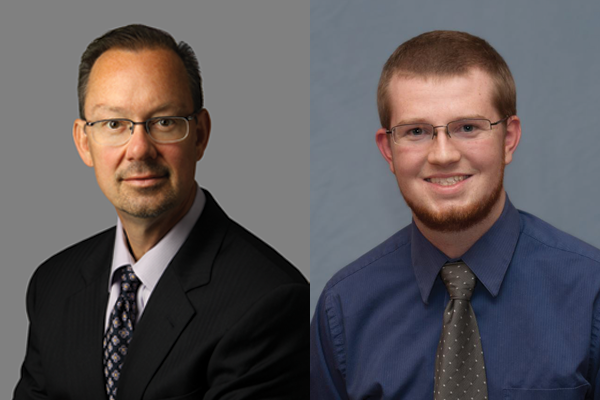 An alumnus of the University of Michigan-Flint and a nursing degree recipient have been selected as the commencement speakers for ceremonies to be held on Sunday, December 14, 2:30 p.m. at Flint's Perani Arena and Event Center.
Commencement Speaker: Todd Rowden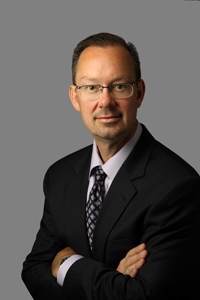 Lapeer native Todd Rowden graduated from the University of Michigan-Flint in 1986 with a bachelor of arts degree with honors. He received the William J. Branstrom Freshman Prize for academic excellence, was a James B. Angell Scholar, and received the Maize and Blue Award. While a UM-Flint student, he was active in campus activities including Student Government, the Michigan Times, a faculty committee, and Theta Chi fraternity. Rowden worked part-time jobs and took out student loans to become the first college graduate in his family.
In 1989, Rowden attended law school at the University of Wisconsin where he received his Juris Doctor. He began his law career in Chicago, where he is currently the Managing Partner of his firm Thompson Coburn LLP's Chicago office. He also sits on the firm's management and executive committees, and serves as vice chair of the business litigation group.
Rowden oversees an office of 120 attorneys and staff members, and is also responsible for overseeing the strategic growth of the Chicago office and the firm, which has 375 lawyers across five offices nationwide. Todd's legal practice involves representation of companies and businesses in high-profile disputes. He has tried and handled cases in state and federal courts across the country in bench and jury trials, arbitration proceedings, and appeals.
"My four years at UM-Flint were among the most transformative in my adult life. The smaller class sizes, professors who focused so much on teaching and challenging course work developed my critical thinking—which serves me well as a lawyer," said Rowden. "My Michigan education provided me a solid foundation for the challenges of career and life."
Rowden is active in a variety of community organizations and was honored by the Defense Research Institute by receiving the 2010 national Community Service Award. He continues to nurture his long-time connections to UM-Flint, and recently helped start a local alumni group, the first outside of Michigan, for the approximately 350 UM-Flint graduates in the Chicago area.
Student Speaker: Justin Bailey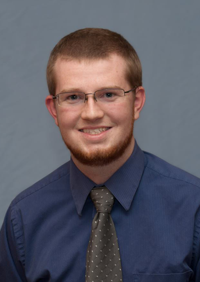 Justin Bailey has been a busy student during his time at the University of Michigan-Flint. When not working, he was active in the Student Nursing Association and served as treasurer and vice president of the organization. He is the treasurer of his nursing cohort and was the Speaker of the House for the BSN-Officers. Bailey served as a mentor in the A Chance to Succeed (ACTS) program designed to help mentor incoming nursing students. Recently, he was inducted into the Sigma Theta Tau International Honor Society of Nursing.
Bailey worked in the Department of Nursing as a tutor for Pathophysiology, Pharmacology, Medical Surgical I and II, Pediatrics, and Maternity. He also works several positions at the UM-Flint's Recreational Center, including lifeguarding at the pool. In the summer of 2013, he received one of 24 paid Student Nurse Technician extern positions at McLaren Flint.
Active in the community, Bailey has volunteered at Genesys Regional Medical Center in the surgical waiting room, at Hurley Medical Center in the Neonatal Intensive Care Unit, and Rochester Adams High School for a student athletic heart screening event. In October 2014, he volunteered at the Department of Nursing 40th anniversary ceremony and grand opening of UM-Flint's Nursing Simulation Health Assessment Lab.
"I have enjoyed my experience at the University of Michigan-Flint. It has been academically challenging, yet every instructor I have encountered has taken a real interest in helping me master the subject matter of the class," said Bailey. "The professors and instructors here are more than experts in their field; they are truly guiding mentors to the students."
After gaining experience for a few years, Justin plans to return to UM-Flint and earn a Doctorate of Nursing Practice.
"Personal satisfaction from treating patients as a nurse practitioner is a good thing, though it is not enough," said Bailey. "I plan on passing along what I will learn in the field of nursing, and what I have learned from all of my professors and instructors, to others who find a calling to the nursing profession as a professor."
Contact University Communications & Marketing with comments, questions, or story ideas.