UM-Flint Wind Symphony Asks You to Search for "Horns in the Attic"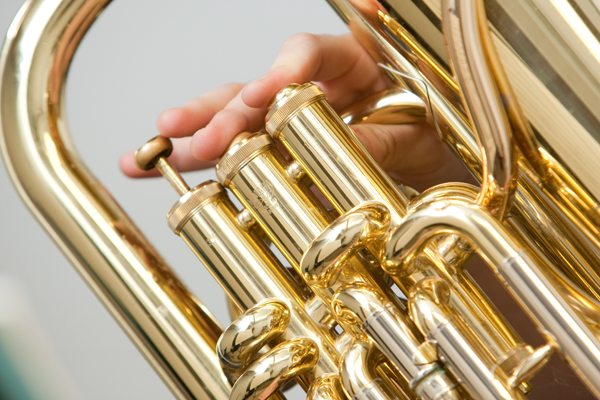 Do you have an old wind instrument in the back of the closet or maybe in the attic from your child's band days? Here's a chance to recycle that instrument so it can make music again.
The University of Michigan-Flint wind symphony is sponsoring a community service project seeking gently used wind instruments for use in two Flint area schools. The project is titled "Horns in the Attic," and the band members are seeking to help create an inventory of wind instruments for the Beecher Community High School and St. Pius X Catholic Elementary School.
Instrument donations can include flutes, clarinets, oboes, saxophones, trumpets, French horns, trombones, baritones, or tubas. Cash contributions are welcome and will be used to provide repair supplies or materials needed to restore the instruments to playing condition.
"I was looking for ways the wind symphony members could give back to the community. I have seen other communities sponsor instrument drives, and I thought this might be a perfect way to marry community service with music," said Chris Heidenreich, conductor of the UM-Flint wind symphony. "Until I recently spoke with the directors at each school, I had not realized how great the needs are in both Beecher and at St. Pius."
The collection of instruments is underway at the UM-Flint Department of Music, and will conclude at the wind symphony concert on Thursday, November 20. Donated instruments will be collected by members of the band, catalogued, and repaired before the distribution to the schools. Members of the wind symphony are available to pick-up donated instruments in and around the Flint area.
The music students say they are excited about helping the schools fill a need.
"This is a great way for me to help share my love of music with a younger student who may not otherwise get a musical instrument," said UM-Flint junior Elizabeth Schultz.
Another wind symphony member, Lea Shumaker, sees it as a way to give back to the community.
"While many schools have the money to buy instruments, we're helping to spread music to those schools that need a little help," Shumaker said.
A fund will be established with monetary donations from individuals or corporations that wish to contribute to the project exclusively for the repair of instruments. Students will provide the labor on minor repairs, which could include cleaning, sanitizing, pad repair, rod adjustment, replacing cork bumpers or water keys, replacing valve springs, and repairing minor dents. Any leftover funds will be used to provide materials such as reeds, valve oil, cork grease, or other maintenance items for student use.
"The members of the band and I realize what a difference a project like this can make in the lives of the instrumental musicians at these schools," Heidenreich said.
For further information on the instrument drive or making a cash donation, contact Chris Heidenreich at (810) 424-5315 or heidenr@umflint.edu.
Contact University Communications & Marketing with comments, questions, or story ideas.