UM-Flint's Civic Engagement Curriculum Sees Surge in Offerings and Participation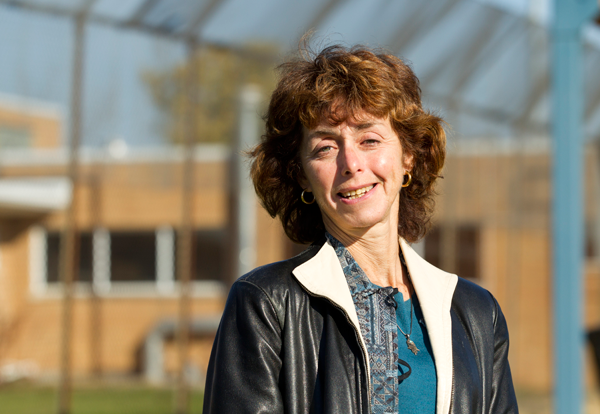 The number of UM-Flint courses designed to connect academic expertise to community concerns keeps growing. The number of civic engagement classes at the University of Michigan-Flint has reached a record high this semester.
There were 51 civic engagement classes in the Winter 2012, the first semester UM-Flint designated and defined these courses. Last semester, it grew to 80. And this semester, the final tally should be around 120, said University Outreach civic engagement coordinator Mary Black.
"It's a pretty impressive leap," Black said.
The courses are designed for students to learn and apply their knowledge in the community, or for area leaders to share their knowledge in the classroom. Or both.
This year's crop of classes are connecting with a host of partners, including Beecher Community Schools, Resource Genesee, and Edible Flint. The classes are taught across the full spectrum of disciplines within the university.
"We are a university of Flint, not just in Flint," Black said, and these classes help further that outlook among students, faculty, and staff.
The classes help students feel invested in the greater community, fine-tune their skills, and soak up the knowledge of area experts and leaders, Outreach staff said.
"There are so many organizations and individuals doing awesome work in the city of Flint," Black said.
The number of faculty teaching officially-designated civic engagement courses has grown from 29 in Winter 2012, to 82 this semester. Many of those faculty have been teaching classes that emphasize real-world learning for years, Black said, but they weren't familiar with the civic engagement designation.
"There is probably a lot we don't know about," she said.
Those faculty that identify their courses as civic engagement classes in the course catalog can get support implementing projects through Outreach, like setting up the logistics of a field trip. And since February, the faculty also can apply for grants to pay for the projects. The applications, currently taken on a rolling basis, can help fine-tune a faculty member's curriculum, said Outreach program manager Mona Munroe-Younis.
"They get really energized by this work. They find it more fulfilling. They see the results in their students and it keeps it interesting and has a real-world component to it," Munroe-Younis said.
Faculty can receive up to $800 per course for a wide mix of purposes, including recruiting speakers, taking field trips, and using equipment like video. Outreach receives the funding from the Office of the Provost.
Shelley Spivak, a lecturer II in anthropology, sociology, criminal justice and women's and gender studies, has taught her classes with a heavy dose of civic engagement since joining the university in 2011. Spivak, a family court attorney-referee, has utilized her connections to have the students visit the Genesee Valley Regional Center, a residential juvenile detention center in Flint Township, and also meet with judges, attorneys, and others within the criminal justice field. Last semester, she received an $800 grant through Outreach to help fund her projects in her juvenile law and justice class. This included a host of speakers, such as a juvenile court probation officer and a law professor from U-M Ann Arbor who researches human trafficking.
"In a field like criminal justice, you can read all you want. But you need to experience what actually happens in a facility and in a courtroom to get a better understanding in criminal justice," Spivak said.
Spivak said the grants are a boost to the overall civic engagement initiative at UM-Flint.
"I think the financial incentive is very important because I think it adds legitimacy to the program," she said.
PHOTO: In her civic engagement courses, Criminal Justice faculty member Shelley Spivak connects students to issues through places like the Genesee Valley Regional Center.
---
Faculty and students, University Relations wants to profile the great work you are doing in your civic engagement courses. We are launching a new series spotlighting the projects, ideas, and positive outcomes you create in these classes and in the greater community. Contact staff writer Robert Gold with comments, questions, and ideas at goldr@umflint.edu, (810) – 424-5596, or on Twitter, @writerobert.
Contact University Communications & Marketing with comments, questions, or story ideas.