New Banking Option Coming to UM-Flint Campus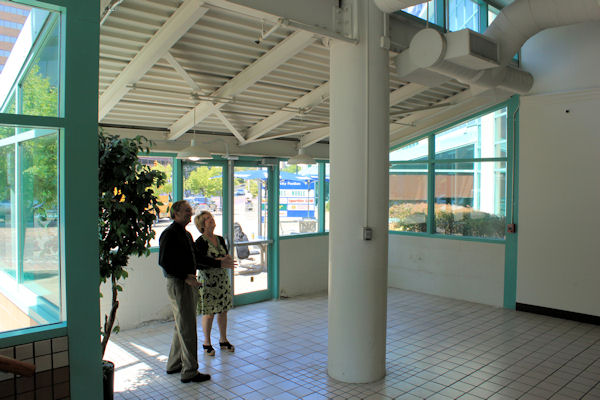 Need to cash a check, but can't find time to run to your bank? UM-Flint students, faculty, and staff will soon have a new, convenient option for their banking and financial needs located on campus.
A full-service, "virtual branch" of University of Michigan Credit Union (UMCU) will be opening soon in the University Pavilion. The virtual branch will be conveniently located on the first floor of the Pavilion, across from the bookstore. It will feature video conferencing with live tellers, self-service banking, and other banking technologies. The self-service options will allow users to open accounts, apply for loans, check balances, and withdraw cash. It will also include private areas to video conference in real-time with staff in the UMCU Contact Center. UMCU currently has three ATM's located across the UM-Flint campus (University Center, William S. White Building, and First Street Residence Hall).
Although not part of the university, UMCU is a financial service provider well recognized by the university community for retail services and products.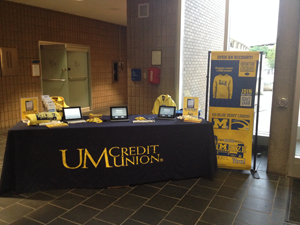 UMCU President and Chief Executive Officer Tiffany Ford said, "We are thrilled to strengthen our partnership with the university. This will help us provide our growing membership within the UM-Flint community with the right tools and financial literacy resources to help them achieve their financial goals."
Beginning Tuesday, August 26, UMCU staff will be available on the lower level of the University Pavilion (across from Barnes & Nobel Bookstore) to open accounts for new members. In addition, from August 26 to September 5 they will be available on the 2nd level of the Pavilion (at a Cashier's window) to cash checks, take deposits, and conduct other banking transactions for UMCU members.
UMCU has eight branch locations in Ann Arbor, Ypsilanti, and Dearborn serving more than 59,000 members, and has assets totaling more than $545 million.
Membership is open to all students, faculty, and staff of the University of Michigan, as well as family members. There are other ways to qualify for membership; inquiries can be made at umcu.org or 800-968-8628.
Contact University Communications & Marketing with comments, questions, or story ideas.