Speakers Selected for UM-Flint's May 4 Commencement Ceremonies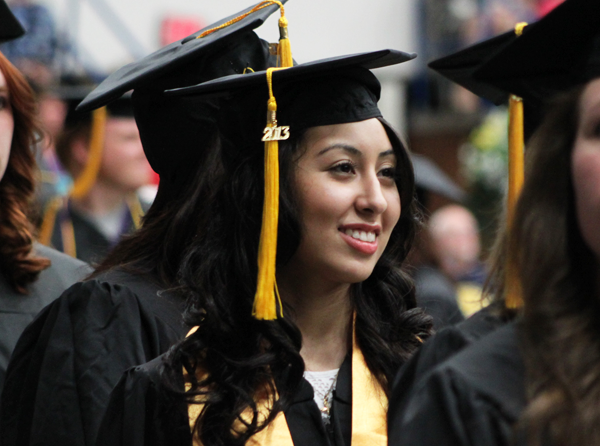 Two prominent local leaders in the healthcare industry have been selected to deliver the commencement address at the two ceremonies on May 4 at the Perani Arena and Event Center.
Phil Hagerman, CEO of Diplomat Specialty Pharmacy will deliver the address at the morning session, and Betsy Aderholdt, CEO of Genesys Health System, will be providing the afternoon commencement address.
Morning Ceremony Speaker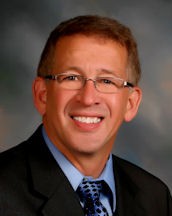 Phil Hagerman received his pharmacy degree from Ferris State University in 1975 and started Diplomat with his father, Dale Hagerman, that same year. Diplomat Specialty Pharmacy is now the nation's largest privately held specialty pharmacy, with revenues exceeding $1.1 billion in 2012.
With 800+ employees, Diplomat is rapidly expanding its staff under Phil's direction to handle the increasing demand for specialty pharmacy services. In December 2012, Diplomat was highlighted as one of nation's top 100 job creators in Inc. magazine's inaugural Hire Power Awards. Diplomat has also been on Inc. magazine's list of the nation's fastest-growing companies since 2008. In 2012, Diplomat was recognized by the Detroit Free Press as one of Michigan's top workplaces, reflecting Phil's commitment to retaining Diplomat's positive work culture amid explosive growth.
Hagerman is a respected leader in both pharmacy and executive management circles. He was named one of 13 Michiganders to Watch in 2013 by MLive Media Group. In 2012, he was invited by the White House Business Council and Business Forward to attend a forum on jobs and the economy. In 2010, he was named Ernst & Young Entrepreneur of the Year for the Michigan and Northwest Ohio Region and in 2011, was named Grant Thornton Leader and Innovator of the Year by the Great Lakes Innovation and Technology Report.
Hagerman is a frequent speaker at state and national pharmacy conferences. He is a past recipient of the Innovative Pharmacy Practice Award from the Michigan Pharmacists Association.
Hagerman has worked as a consultant for the United States Department of Justice and served as an expert witness in cases of drug diversion. He is an adjunct instructor of Clinical Pharmacy for Ferris State University and received an honorary doctorate degree from Baker College of Flint in 2012.
Afternoon Ceremony Speaker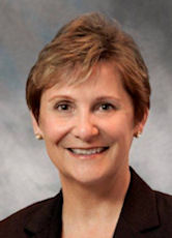 Betsy Aderholdt was named President & CEO of Genesys Health System in April 2011.
The Genesys Health System includes a 410-bed teaching hospital located in Grand Blanc, as well as the entire continuum of care, including 160 integrated primary care physicians, a 220,000 square foot athletic/wellness/community education center, a variety of ambulatory service centers, a 32 bed medical rehab center, a 140 bed skilled nursing facility, home health, hospice, and durable medical equipment.
Aderholdt is a results-oriented, innovative, strategic leader who engages patients and families, associates, physicians, and the community in designing new models of care. She was part of the 40-member physician, community, and leadership team that created Genesys Health System's 25-year vision called VisionScape. She was instrumental in leading the organization in its 2009 creation of co-management companies jointly owned by Genesys and 64 physician investors. The model for these companies is recognized as a national leading practice for creating hospital/physician alignment to improve outcomes for quality, efficiency, and patient satisfaction.
During Aderholdt's tenure, Genesys is investing over $7 million in the city of Flint by locating ambulatory teaching clinics and its PACE Center in the newly forming "health and wellness district" of downtown Flint.
On the Health Park Campus, through her leadership, Genesys has secured $60 million of external funding to expand the region's capacity to serve the elderly through the development of a Senior Village. Plans are underway to create a Life Science Research and Development Center on the campus which has the potential to create 6,000 new jobs for the region.
Aderholdt is actively involved in the Flint-area arts community, the Greater Flint Health Coalition, and serves on the Board of Regents for Baker College of Flint.
Contact University Communications & Marketing with comments, questions, or story ideas.