UM-Flint Alumnus and Renowned Political Theorist William Connolly Returns to Campus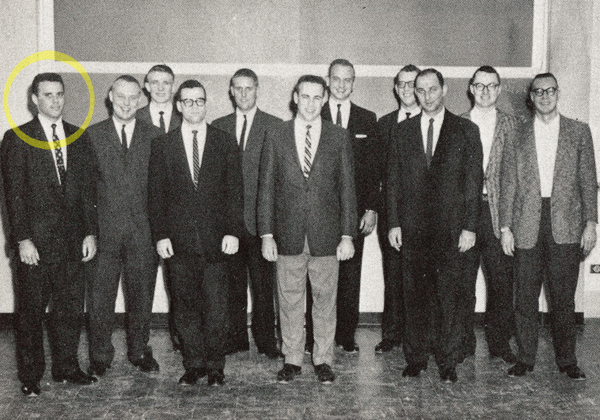 It's safe to say "become a noted political theorist" probably isn't on the top of most college freshmen's list of life goals. When Flint-native William Connolly, Ph.D. started college, it certainly wasn't his plan.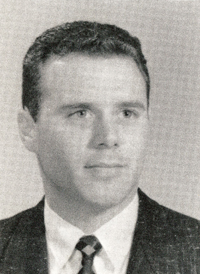 "I enrolled in Flint Junior College (now Mott Community College) in 1959 with the intention of playing basketball and preparing to become a high school basketball coach," said Connolly. However, the basketball career was not to be—Connolly tore ligaments in his upper ankle during his first year. The coaching plan "was shelved when I encountered a series of charismatic teachers in biology, political science, philosophy, and history at both the Junior College and the University of Michigan-Flint," said Connolly.
Today, Connolly teaches political theory at Johns Hopkins University, and has written extensively on the theory of pluralism. He has written books, papers, and articles, edited still more, and has taught and spoken around the world. In a 2010 poll of American political theorists, he was voted one of the most influential political theorists in the last 20 years.
While political theory wasn't his freshman plan, Connolly had already had some formative political experiences by the time he started college. "I do think there are things about growing up in Flint that foster an active political consciousness. Certainly it affected me that way," he said.
The son of a factory worker and a stay-at-home mother, Connolly grew up in Flint, just off Third Avenue (now University Avenue). Later the family moved to Burton Township. "My father had participated in the Flint sit-down strike as a teenager and later became the president of UAW Local 598. I often participated on picket lines with him after I was twelve, and went with him once to Detroit to listen to the mesmerizing Walter Reuther, then president of the UAW." Connolly noticed hypocrisy early. "[My father and I] would laugh together after the union had fought so hard for a new benefit—a pension program, protecting seniority rights, the right to due process, a pay increase—and then a few months later General Motors would come out with a flashy brochure celebrating how they had 'given' it to members of the 'corporate family'."
Political ideals were part of the Connolly family life. "I recall how many interesting working class intellectuals would come to our house, including the incredible Genora Dollinger," said Connolly. Dollinger was the founder of the Women's Auxiliary and the Women's Emergency Brigade during the 1937 sit-down strike in Flint, and a lifelong activist and organizer. "I always sat there in rapt attention when she visited," he remembers. " A certain skepticism and idealism can readily emerge together in such a setting."
After studying at Flint Junior College, Connolly moved on to UM-Flint. His interest in political science and philosophy deepened. "Professors Paul Bradley in Political Science and Van Steenburgh in Philosophy stand out sharply in my memory," he said.
When Connolly decided he wanted to go to graduate school at the University of Michigan (Ann Arbor) he applied for a fellowship, but did not win it. His UM-Flint professors rallied in his support. "Unbeknownst to me until later, four or five professors then drove to Ann Arbor and gained assurances that professors there would help me land a job in the residence halls to help defray the costs of graduate school," he said. He was also awarded a tuition fellowship from UM-Flint. "Those two things taken together made it possible for me to receive a graduate education and to become a professor." These benefits continue to influence Connolly to this day. "You repay your debts to the past by the way you treat your own students in the future. That is what I have been trying to do with students at Hopkins, particularly those preparing to become teachers of political theory."
After completing graduate school at the University of Michigan, Connolly went on to teach at the University of Massachusetts, and then Johns Hopkins University, where he has taught since 1985. Connolly is married to political theorist Jane Bennett, who also teaches at Johns Hopkins. He has two grown children, Debbie and David, and seven grandchildren.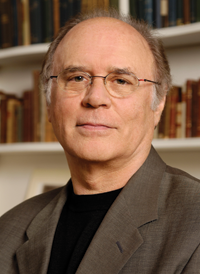 Connolly's work has many influences, but he lists William James, Michel Foucault, and Friedrich Nietzche as the most significant. "I suppose that [they] have illuminated my thinking the most, though many others have helped, too," he said. "My work on democratic theory, on the case for expanding cultural pluralism, and on the reduction of economic inequality draws inspiration from all three of these thinkers, as I sometimes pull them in directions they would not necessarily go. I do, however, suspect James and Foucault might head in the same direction today, though one never knows for sure."
Connolly's most recent book, The Fragility of Things, was published in the fall of 2013 by Duke University Press. The book explores the clashes of a neoliberal economy with "a whole series of nonhuman systems," such as the climate. "I merely scratch the surface of these processes and issues in the new book, and I hope to continue down this path," says Connolly. He is also currently interested in micropolitics, "those political activities operating below the level of elections and state policy."
Connolly returns to the University of Michigan-Flint on March 13 to present a public lecture entitled "Political Blogging in Fragile Times." While a great deal has changed at the University and in Flint since he graduated, he may find the skepticism and idealism of political thinkers at the University of Michigan-Flint remains the same.
________________________
EXTRA: Read the transcript of the 1980 interview of Professor Connolly's father, William T. Connolly, conducted by UM-Flint's Neil Leighton as part of the Labor History Project.
________________________
About the Author: Megan Donahue is a UM-Flint alumna and freelance writer based in Chicago who works with UM-Flint's Office of Alumni Relations on various writing projects.

Contact University Communications & Marketing with comments, questions, or story ideas.