UM-Flint Department of History Expands Internship Program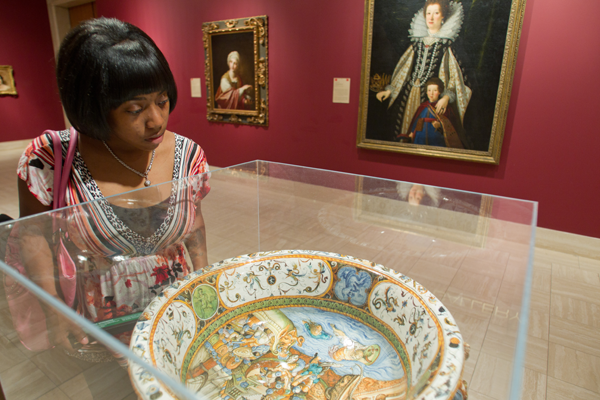 The University of Michigan-Flint's Department of History is expanding its internship program to offer students a greater variety of experiences in the field of history. History majors, History Teacher Certificate Program (TCP) majors, and Pre History TCP students now have six different experiences from which to choose when deciding on an internship. In addition, all interns are awarded a scholarship to pay for the three credits, which students can apply toward one of their 300-level electives.
Professor Ami-Pflugrad-Jackish, department chair, commented that "our expanded internship program is another example of the ways in which our faculty are providing students with the tools and experience they'll need to succeed after college."
Employers tend to agree that internships are a valuable tool for college graduates. In a 2012 survey conducted by the Chronicle of Higher Education and American Public Media, employers viewed an internship as the most important credential for recent grads.[1]
"Our internships are designed to be embedded within the major just like the rest of our students' coursework," says internship faculty supervisor, Assistant Professor Thomas Henthorn.
Students can apply for an internship at any time during their major, and each internship is equivalent to an upper division history elective. As students apply the skills learned through their coursework, they learn how history practitioners work with multiple tasks for diverse publics in a real-world setting. Henthorn noted that more employers are asking for students with technical skills and the ability to think through problems in team environments. To meet those demands, history interns learn specific tasks to familiarize themselves with their selected site and then spend the remainder of the internship completing a project they can include in a resume or portfolio.
The UM-Flint Department of History offers internships in Museum Collections, Museum Education and Programming, Historic House Museums, Archival Administration, Oral History, and Heritage Preservation and Living History. Internships run during the spring and summer semesters, and the deadline for applying is March 14. Students interested in applying for an internship should contact Assistant Professor Thomas Henthorn and visit the UM-Flint Department of History's internship web page.
Contact University Communications & Marketing with comments, questions, or story ideas.