UM-Flint Interim Dean Named to Flint "Blue Ribbon Committee on Governance"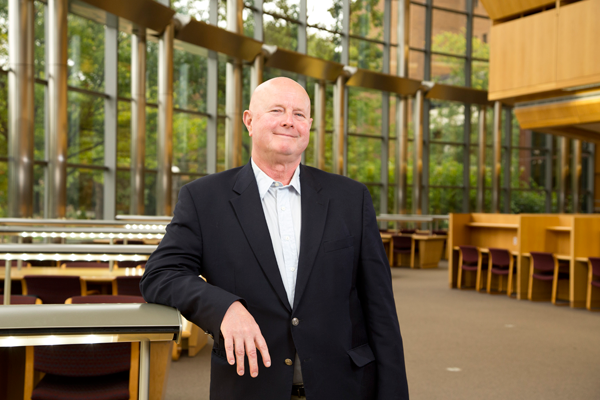 UM-Flint College of Arts and Sciences Interim Dean Albert Price, Ph.D. has been named to the 23-member Blue Ribbon Committee on Governance. Flint Emergency Manager Darnell Earley recently released the names of the committee members who will be evaluating the way the city is run.
"As far as I know, along with a co-author (George Lord) I am the only faculty member to have ever published an article in a top-tier, peer-reviewed academic journal about economic development in Flint," said Price. "Although that article was published in 1992 in Social Problems, Mayor Walling read the paper and thought I might contribute meaningfully to the mission of the committee."
Price said the mission of the Blue Ribbon Committee, as articulated by Earley, is: "Recommend to the Flint Emergency Manager both a model of city governance for Flint and a pathway to implement the recommended revisions."
According to news reports, Earley previously said he wants the group to look at amendments or revisions to Flint's charter, suggesting changes are needed to prevent another state takeover.
The committee is expected to present its report in July.
Contact University Communications & Marketing with comments, questions, or story ideas.