Writing From South Africa Day 4: The Final Day of an Unforgettable Experience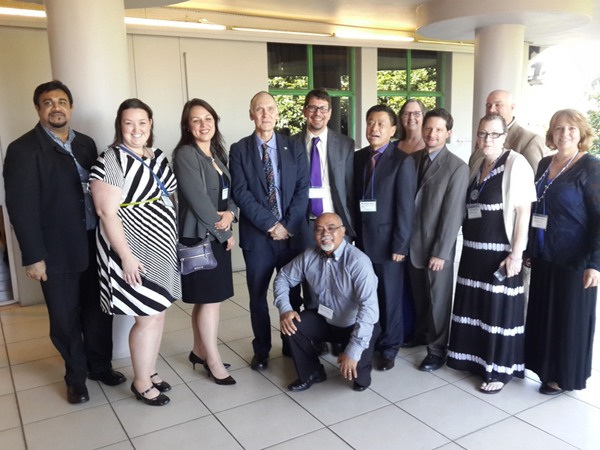 UM-Flint School of Education and Human Services Interim Dean Bob Barnett, Ph.D., as well as other UM-Flint leaders and students, were in South Africa last week for a conference on education technology. In this post, Interim Dean Barnett reflects on their final day in South Africa.
As I reflect on the final day of our South Africa experience, I do so with a renewed intellectual energy and a plethora of ideas for possible collaborations with our colleagues at Durban University of Technology (DUT) and the local Durban community that hopefully will lead to new international partnerships.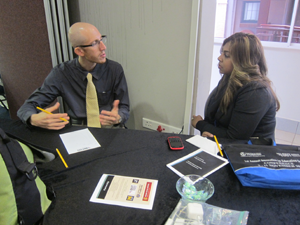 This education technology summit, organized by Dr. Jeff Kupperman (Education Technology Program, UM-Flint), Theophilus van Rensberg Lindszter (Learning Academy Worldwide), and the faculty of Durban Institute of Technology, has produced far more than good ideas and new friendships. As our students planned next steps for the projects they will undertake after they return home, and as our faculty huddled with their counterparts to debrief and begin planning the next gathering, which will be in Michigan in June 2014, Associate Provost Chris Waters and I met with DUT Director of International Education Dr. Lavern Samuels and SUT Professor Graham Stewart to discuss emerging common interests and possible areas of collaboration. We began writing a Next Steps Plan, articulating a list of priorities that we could open discussions on in the immediate future.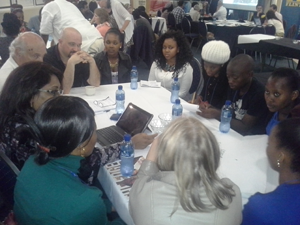 Some of the priorities were a UM-Flint faculty residency at DUT to assist in the implementation of their newly approved general education program; deaf education—identifying university degree programs for deaf students, something DUT currently offers; shorter—six week—Fulbright Scholarships for targeted curricular and programmatic work; and a student writing support collaborative for incoming, first-time students (a subset of a larger DUT interest in our Student Success Center).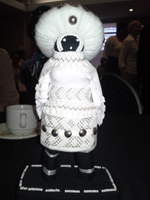 Just prior to leaving for the airport, and the 22-hour trip home, Jeff Kupperman, Chris Waters, two former students from our Education Technology MA program, and I were invited to attend the DUT Provost, Deans, and Directors meeting. The meeting focused on the larger institution-level interest in the slate of priorities that Dr. Samuels and I presented to our colleagues. The meeting was designed to gauge the level of support by DUT's academic affairs team, and they did not disappoint. Their strongest interest is in general education and, more specifically, bringing a UM-Flint faculty member to Durban for a 4-6 week residency to help them operationalize their work.
As I entered the massive lobby of the Durban Airport, after saying goodbye to our new friends, especially our driver, Eric, who patiently and kindly escorted us everywhere we went, I found myself reflecting not on how different Durban is from Flint, but how similar we are. This realization is unmistakable in our sense of identity and our sense of humor. Mostly in our sense of humor. There, standing in front of me just inside the entrance to the airport, was a thirty-foot tall Santa Claus with sunglasses, sandals, and a giant surfboard in his hand. Durban hugs the Indian Ocean, a surfer's version of heaven, so it seemed appropriate. As appropriate as the giant paper airplanes that greeted me like old friends when I stepped off the plane at Bishop International Airport in Flint.
__________________________________
Featured Photo Caption: UM-Flint students and faculty with the conference organizers. (Far left) Dr. Lavern Samuels, Durban University of Technology; (third from left) Pagan McKay, UM-Flint Education Technology Program Coordinator, (Center kneeling) Theophilus van Rensberg Lindszter, Learning Academy World Wide; (forth from right) Mr. Wang, Founder of the Beijing Royal School; (third from right) Jeff Kupperman, UM-Flint Education Technology Program.
Contact University Communications & Marketing with comments, questions, or story ideas.