UM-Flint Veterans Day Observance 2013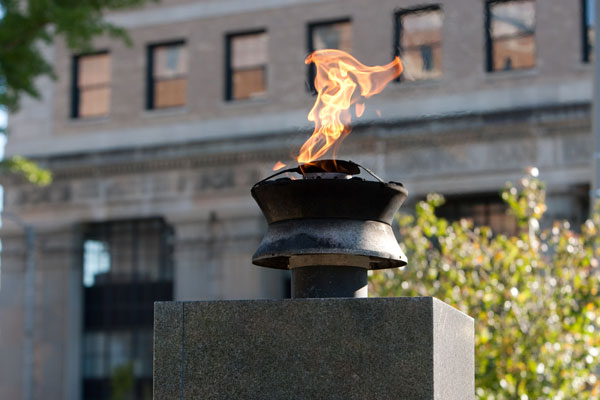 The University of Michigan-Flint will continue its tradition of hosting a special ceremony to honor our veterans
This year's Veterans Day ceremony will be held Monday, November 11, 10 a.m. in the Michigan Rooms. Instead of a breakfast kick-off, the activities will culminate with a luncheon.
The Michigan VFW Honor Guard, the current National Drill Team Champions, will be presenting the colors to start off the ceremony. That will be followed by the Pledge of Allegiance by a UM-Flint Tillman Scholar award winner. The UM-Flint Chorale and Chamber singers under the direction of Gabriela Hristova will present the national anthem and other patriotic songs during the program.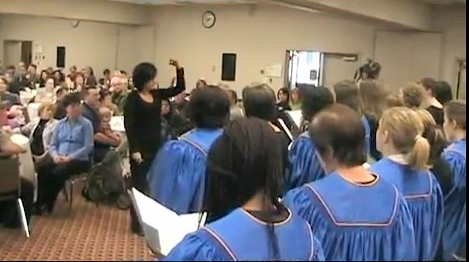 Dan Salazar of the Veterans Day Ceremony Committee says there is a special speaker this year, Major General Michael Lehnert, USMC, Ret. General Lehnert is a Central Michigan grad and served his country on active duty in the United States Marine Corps for 37 years, leading 13 separate commands during that time. According to Salazar, this will be the first time a general will speak at the ceremony. Following his talk, a special presentation will be made to Chancellor Ruth J. Person.
The ceremony will conclude with the playing of Taps by Tom Johnson, and the retiring of the colors by the Honor Guard.
The campus is invited to attend a luncheon following the program that will be held in the UM-Flint Student Veterans Resource Center.
Contact University Communications & Marketing with comments, questions, or story ideas.