UM-Flint's Continued Enrollment Growth Reaches Historic High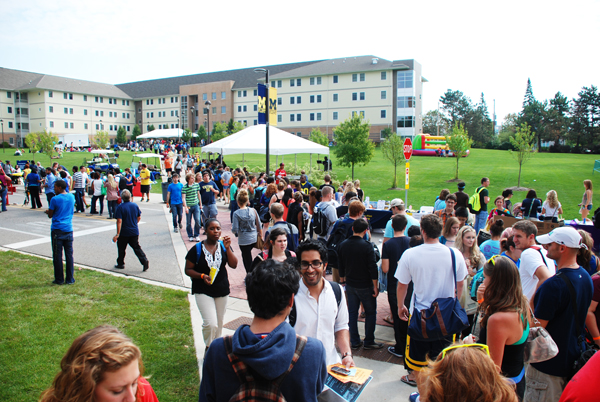 The University of Michigan-Flint has achieved historically high enrollment for the seventh consecutive year. Enrollment for fall 2013 at the University of Michigan-Flint now approaches 8,600, with 8,555 students attending. Since 2005, enrollment has climbed 33%.
"UM-Flint's emphasis on high academic standards and an unwavering commitment to student success has propelled the university through a decade of strong growth," said Chancellor Ruth J. Person. "I am extremely proud that our campus delivers an excellent University of Michigan education to so many students from around the state and around the world."
The overall growth for fall 2013 from fall 2012 is 3.2%. Leading the growth is a substantial increase in the number of new freshmen on campus, which is up 15.7% over fall 2012. Other categories that grew include:
–          2.3% increase in undergraduate
–          8.2% increase in graduate students
–          56% increase in international students
–           54% increase in dual enrollment
Graduate student enrollment continues to grow and has also reached a historically high number, with 1,412 students. Program offerings such as the new Doctor of Education degree and other top programs have contributed to the increase in graduate students.
Another historic milestone that was reached was a retention rate of full time, "first time in any college" (FTIAC) students from fall 2012 to fall 2013. The retention rate among these returning students is 80%.
"I am particularly pleased to see our rising retention rate," noted Chancellor Person. "This retention rate is above other peer urban universities' rates, and can be directly tied to the highly personalized attention each and every student receives from both faculty and staff."
UM-Flint dual enrollment initiatives have resulted in more students taking college courses while in high school. 317 students are enrolled in dual enrollment courses at UM-Flint compared to 206 in 2012. That number represents students who attend the Genesee Early College on the UM-Flint campus, as well as students who are enrolled in UM-Flint programs in several high schools across southeastern Michigan. These schools include Utica High School, Lapeer Community Schools and Lapeer Intermediate School District, Livingston County High Schools, and Powers Catholic High School.
The number of international students climbed to 543 compared to 348 in fall 2012, representing a 56% increase. The students are from more than 40 countries including China, Saudi Arabia, India, Nigeria, Canada, Germany, and Mexico.
"The enrollment growth is good news for both campus and community," stated Chancellor Person. "Students know the University of Michigan-Flint and the City of Flint offer the ideal place to pursue their educational goals."
————————————————————————————————-
Media coverage of enrollment increase: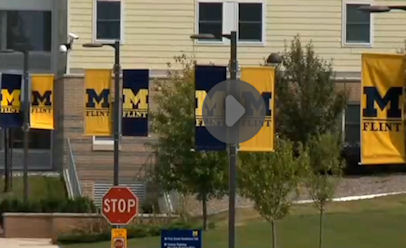 Enrollment reaches historic high at UM-Flint (abc12)
University of Michigan-Flint breaks enrollment record (mLive)
Contact University Communications & Marketing with comments, questions, or story ideas.