University of Michigan Board of Regents Approves 2013-14 Budget for UM-Flint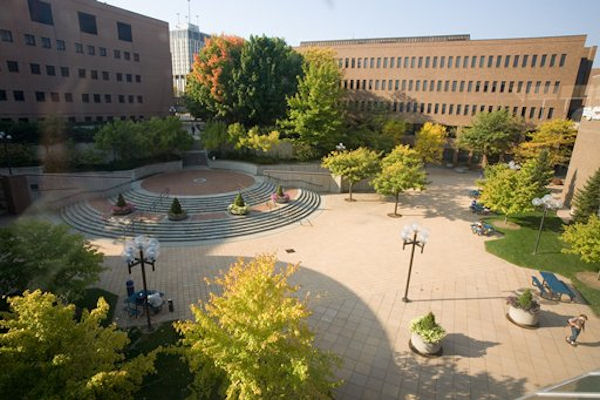 A General Fund budget for the University of Michigan-Flint for the 2013-14 fiscal year has been approved by the University of Michigan Board of Regents. The Board of Regents also set tuition, fees, and housing rates for the coming academic year.
The General Fund budget for the UM-Flint campus for the upcoming fiscal year beginning July 1 will be $102.1 million. The budget reflects an increase of $3.7 million over the previous year. $825,000 of the increase comes from state funding.
The Board of Regents also approved a 3.5 percent increase in undergraduate tuition and fees, and a 3 percent increase in graduate tuition and fees at UM-Flint. A typical in-state, full-time freshmen student with 15 credit hours will pay an average of $4,922 in tuition and fees per semester in the coming year. The cost of tuition and fees for graduate students varies from program to program. Room and board rates for the First Street Residence Hall were increased 2.7 percent. The new fiscal year budget also includes a 5.5 percent increase in institutional financial aid.
"The approved budget is vital as the university continues to grow," stated UM-Flint Chancellor Ruth J. Person. "We are in the midst of launching important initiatives from the campus strategic plan that will enhance the outstanding academic experience at UM-Flint."
The strategic plan priorities that are underway will continue during the coming fiscal year. The areas identified for investment include:
– Increased experiential learning opportunities for students
– New academic program development
– International student recruitment
– Continued recruitment and support of student veterans
– Planned growth in the number of Dual Enrollment Programs offered to high school students
– Implementation of the Student Success Center on campus
The university is continuing to assess and target cost containment opportunities. Through restructuring over the last several years, the university has realized ongoing cost savings in employee healthcare. In the area of utilities, changes in infrastructure have helped bring about energy efficiency and further cost savings. Most recently, the installation of new boilers will save the university approximately $133,000 annually.
"Our continuing efforts to contain costs are having positive results," said Chancellor Ruth J. Person. "Between energy savings and some debt restructuring, we expect nearly a half million dollars in savings in the coming year. In fact, our utility bill for the coming year will be lower than last year."
The new budget will be implemented on July 1, 2013. The new tuition, fee, and room and board rates will start with the Fall 2013 semester.
Contact University Communications & Marketing with comments, questions, or story ideas.