UM-Flint Public Safety and Area Police Fight Crime with Basketballs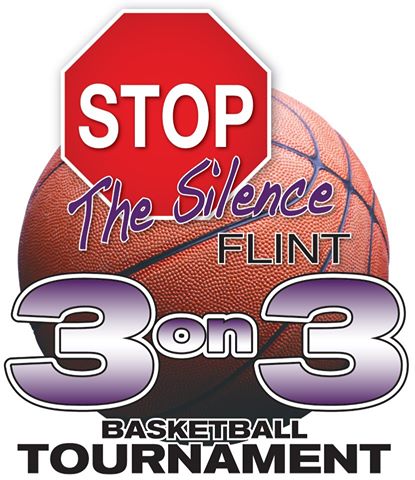 Flint has a long history of turning out basketball greats—both male and female. This summer, Flint-area youth ages 10 to 15 will have a unique opportunity to participate in a 3-on-3 basketball challenge called "Stop the Silence."
The two-day basketball tournament will be held June 29 & 30 on Flint's Downtown Development Authority (DDA) parking lot at Saginaw Street and Kearsley Street, between Harrison Street and First Street (the "flat lot."). Area police agencies including the UM-Flint Department of Public Safety, the Flint Police Department, the Genesee County Sheriff's Department, and the Michigan State Police—along with sponsors like the DDA and UM-Flint Student Government—are joining forces to put on the event.
"We think this is a great way for the young folks of our city to get to know the police officers that are here to protect them and the police to get to know the young people," said Flint Police Chief Alvern Lock. "If we are going to make a positive difference in our neighborhoods, we need the help of the city's youth."
A unique requirement for an individual to participate in the tournament is signing a pledge to "Stop the Silence." It is a promise to share information about a crime with a parent or responsible adult, such as a teacher or police officer.
It is estimated that as many as 100 teams, both boys and girls, will participate in the 3-on-3 event.
Registration forms are available at area schools and must be submitted by June 14.
Contact University Communications & Marketing with comments, questions, or story ideas.