Michigan Shakespeare Festival to Showcase UM-Flint Faculty Member Janet Haley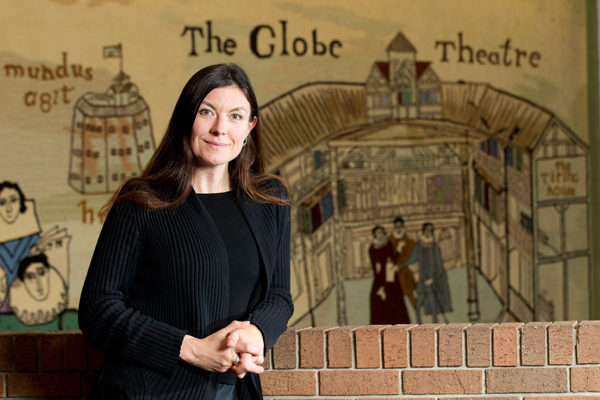 Assistant Professor of Theatre Janet Haley will return for her eighth season to the 2013 Michigan Shakespeare Festival in Jackson, Michigan.
Haley, a member of Actors' Equity Association, and an Associate Artist with MSF since 2011, will be playing Olivia in Twelfth Night, Constance in King John, and the sassy/saucy Barmaid in She Stoops to Conquer.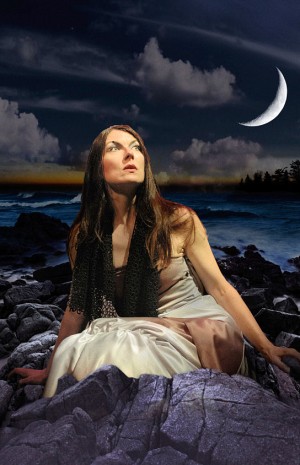 In previous seasons she has played: Elizabeth in Richard III, the Princess in Love's Labour's Lost, Paulina in The Winter's Tale, Portia in The Merchant of Venice, Gertrude in Hamlet, Titania in A Midsummer Night's Dream, Beatrice in Much Ado About Nothing, Portia in Julius Caesar, Regan in King Lear,Countess in All's Well That Ends Well, and Mistress Quickly in The Merry Wives of Windsor. In 2012,  Haley received two  Wilde Award Nominations: "Supporting Actress in a Comedy for 'Madame Pernelle' in Tartuffe, and "Best Performance: The Bard for 'Paulina' in The Winter's Tale."
At UM-Flint, Haley teaches acting and directing, and includes The Learned Ladies, Mary Zimmerman's Metamorphoses, Master Harold…and the Boys, Women of Lockerbie, A Midsummer Night's Dream in her list of directing credits on the UM-Flint theatre stage.
Haley is a 2010 alumna of Cornerstone Theatre, the institute in community-based performance practices in Los Angeles, CA.  She is taking this training and putting it towards Flint civic pride initiatives. She is the recipient of an Arts of Citizenship fellowship with UM-Ann Arbor for the Glenwood Cemetery site-specific theatre project, and is currently working with Flint Youth Theatre, Michael Rohd of Sojourn Theatre/Northwestern University, Flint Youth Theatre, and a collective of UM-Flint students and alumni to develop a new site-based theatre event for the Flint Farmers' Market.
"I love working with Janet—she's one of the most immediate and interesting actors I've ever had the fortune to direct," said Artistic Director Janice L Blixt, who is also directing Twelfth Night. "She's funny, fierce, and fascinating—she's an all around terrific artist. But I also love that she's such a great company member, easy to work with, a good friend to laugh with when the shows are up.  And I am constantly impressed with her work in Flint and her passion for her hometown."
Although Haley's first summer with the Michigan Shakespeare Festival was almost ten years ago, when asked about this season, she simply said, "I'm so looking forward to the spectrum and range of roles this season: romance, historical tragedy, and bawdy barmaid. It's going to be so much fun."
The Michigan Shakespeare Festival 2013 season, featuring Twelfth Night, King John, and Oliver Goldsmith's She Stoops to Conquer runs July 18 to August 11 at the Potter Center in Jackson, Michigan, 2111 Emmons Road, 49201.
For more information about the Festival call 517.998.3673, or visit www.MichiganShakespeareFestival.com.
Contact University Communications & Marketing with comments, questions, or story ideas.