University of Michigan-Flint Selected as One of the Best Branch Campuses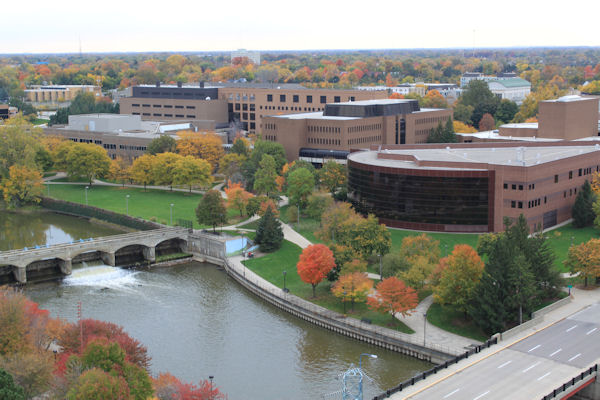 The University of Michigan-Flint has been select as one of ten top branch campuses nationally, and is ranked number three.
According to the website thebestcolleges.org, UM-Flint is one of the 10 schools that have "developed big enough reputations to pull themselves out of their big brothers' long shadows."
In making the selection, UM-Flint was cited for:
– its past fastest-growing status
– enhanced student activities and housing options
– excellent pedigree of turning out nurses with accelerated nursing and doctor of nursing  programs
-its programs and facilities for returning soldiers
The branch campus rankings story was also reported by the Huffington Post-Detroit.
The HuffPost story noted, "it is on satellite campuses where many schools feel the freedom to launch their most innovative programs." It went on to say, "the opportunities offered at these campuses have not only strengthened the reputation of their parent institutions but also created buzz in their own right."
"We have a campus where our faculty and students have received special recognition for experiential learning projects," said Chancellor Ruth J. Person. "We are very pleased to have the University of Michigan-Flint added to such a distinguished list."
In 2012, UM-Flint was selected as the first recipient of the "Engaged Campus of the Year Award" presented by the Michigan Campus Compact. In late 2012, UM-Flint was ranked in U.S. News "Best Colleges 2013" and the Princeton Review named the School of Management one of the "Best 296 Business Schools: 2013 Edition." Because of its focus on veterans, UM-Flint is one of only 14 campuses nationally serving as a Tillman Military Scholar University Partner for the 2012-2013 academic year.
Contact University Communications & Marketing with comments, questions, or story ideas.