New U-M Newsletter Aims to Keep Michigan-based Alumni Informed and Engaged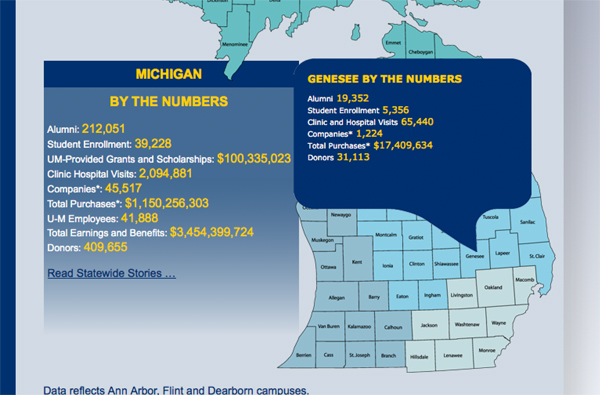 What impact does the University of Michigan—including the Ann Arbor, Dearborn, and Flint campuses—have on the state of Michigan?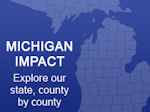 A new e-newsletter called Michigan Impact takes a closer look at how the university touches almost every corner of the state. For example, the three campuses make over $1.15 billion in purchases from over 45,500 companies. In Genesee County alone, university purchases exceed $17.4 million. An interactive map gives you a county-by-county look at the economic impact.
The newsletter was designed to keep alumni throughout the state informed about important U-M connections across the region. While it will be sent to alumni currently living in Michigan, in addition to news of statewide interest, each issue will be tailored to one of four segments of the state: western, northern, southeast, and mid-Michigan.
Contact University Communications & Marketing with comments, questions, or story ideas.