UM-Flint Department of Education Brings "A Night of Science Explorations" to Durand Middle School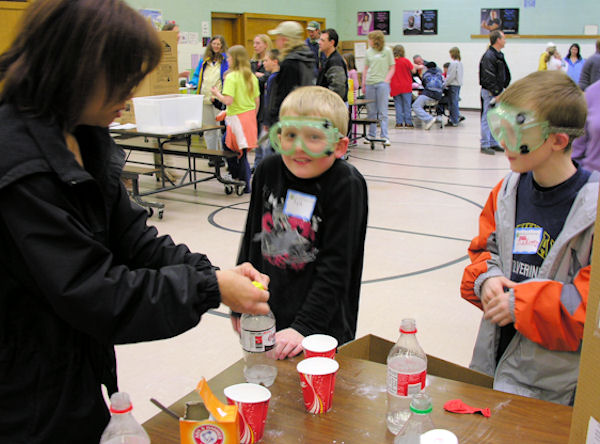 More than 20 teacher candidates from the University of Michigan-Flint School of Education and Human Services are bringing science fun to Durand-area students and their families.
The students are presenting a free "Night of Science Explorations" on December 4, from 6-8 p.m. at the Durand Middle School. Each teacher candidate will be presenting two activities that are aligned with Michigan's State Science Standards. These will cover the same standards that the students will be tested on when they take the state's MEAP tests.
"There will be 44 activities that will be available for exploration. Each one addresses one of the Grade Level Content Expectations for science from the state," said Susan Bentley, a lecturer in the education department. "Participants will be involved with hands-on science explorations from all three content areas of science: physical science, earth science, and life science."
Bentley says for the UM-Flint students, the event provides an opportunity to share lessons and activities  they have created with students, parents, and others. After the science night, the students will meet to debrief and discuss what activities worked, what didn't, and what modifications could be made to make activities and lessons better in the future.
Contact University Communications & Marketing with comments, questions, or story ideas.