UM-Flint Researcher Part of Statewide Food Security Study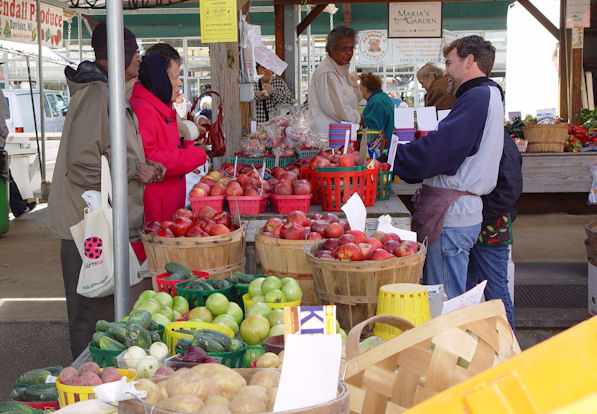 Greg Rybarczyk, Ph.D., University of Michigan-Flint assistant professor of Earth and Resource Science, is part of a team of researchers involved in a five-year, four-million dollar study of disparities in access to healthy foods across the state of Michigan. 
Rybarczyk was invited to join with researchers at U-M's School of Natural Resources and Environment. He will be involved with mapping and spatially analyzing data in 18 small- to mid-sized cities in the state to better understand the factors affecting "food security."
"UM-Flint will be a focal point in forming local partnerships with community growers, government health organizations, Flint residents, and others concerned with food insecurity in Flint," said Rybarczyk. "My project team will consist of an Earth and Resource Science student and a Geographic Information Systems technician. They will be an integral part of the project; immersed in all aspects of analysis, report writing, workshops, and meetings."
The study will also examine the presence or absence of food deserts and oases, effective nutrition and behavioral interventions, and mechanisms for enhancing participation in local food initiatives. The project will also develop a raised-bed gardening program to help low-income residents with limited space grow their own food. The team will provide assistance in constructing the beds, planting instructions, seeds, and tracking how much is produced.
Researchers will examine these issues in Sault Ste. Marie, Brimley/Bay Mills, and St. Ignace in the Upper Peninsula; Holland, Muskegon, Benton Harbor, and Grand Rapids in the west; Flint, Saginaw, Lansing, and Kalamazoo in the central part of the state; and Ypsilanti, Taylor, Southfield, Warren, Pontiac, Inkster, and Dearborn in the southeast.
The future food resource curriculum required by the granting agency will be incorporated within the curriculum of a future Master's Degree Program being developed by Earth and Resource Science Department.
Contact University Communications & Marketing with comments, questions, or story ideas.