UM-Flint Sees Big Jump in International Enrollment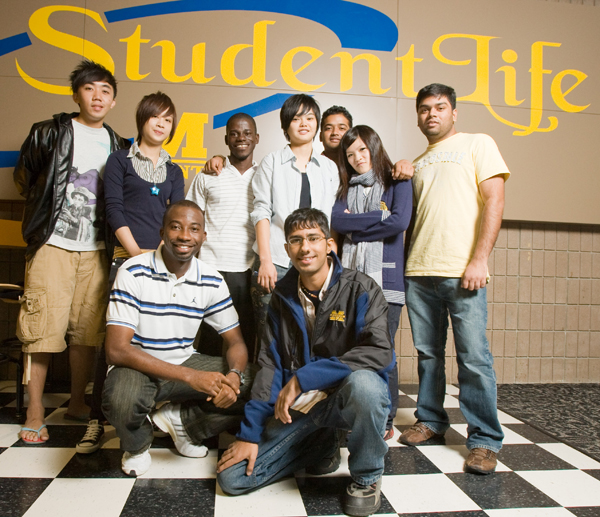 Enrollment at the University of Michigan-Flint has increased for the ninth consecutive year, led by a surge in international students.
For fall 2012, there are 348 international students on the UM-Flint campus, up 94 students—or 37 percent. Overall graduate and undergrad enrollment neared 8,300 (8,289) for a new historical high.
The overall growth for fall 2012 is 0.33%. Other areas of increase include:
– 0.36% increase in undergraduate- 6,984
– 0.15% increase in graduate students-1,305
– 8.3% increase in student veterans-249
– 49.3% increase in dual enrollment – 206
"While UM-Flint continues to attract students from Michigan and the Midwest, our outstanding international reputation continues to bring a new, diverse population to learn in Flint," stated Chancellor Ruth J. Person. "Continually striving to internationalize our campus is beneficial for our students and the community."
International students are from 42 countries. The list of top countries includes:
– Saudi Arabia
– China
– India
– Nigeria
– Canada
– South Korea
"This fall we are excited to welcome our largest cohort of incoming international students to the University of Michigan-Flint," said Daniel Adams, director of the UM-Flint International Center. "The continued growth of students from around the globe reflects the quality of education they receive from our renowned faculty as well as the welcoming climate here on campus."
UM-Flint is also attracting a growing number of high school students to enroll in programs offered both on campus and in surrounding communities to get a jump on their college career. Genesee Early College, an accredited high school on the UM-Flint campus operated by the Genesee Intermediate School District, and DEEP programs (Dual Enrollment Educational Partnership) in Lapeer and Livingston Counties, also saw growth for fall 2012.
Contact University Communications & Marketing with comments, questions, or story ideas.