UM-Flint Student Heading to Finland to Research Education System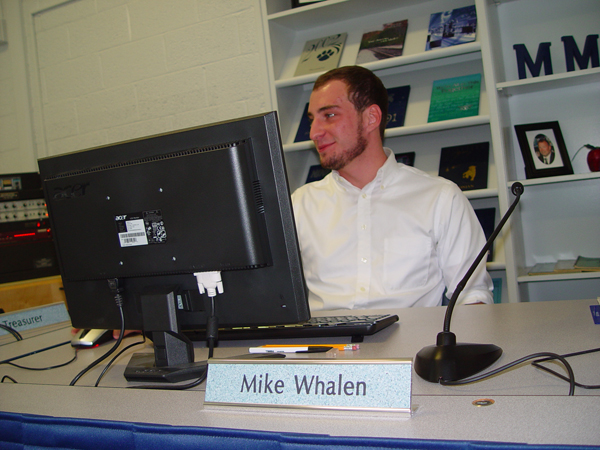 At age 18, Michael Whalen became the youngest person ever elected to the Mt. Morris School Board. The UM-Flint student who has now served on the board for four years, has a number of other goals he wants to eventually achieve. 
Two major goals dealing with his education are moving closer to becoming reality. One is to study abroad, and a second is to eventually teach social studies. In late August, Whalen, a senior, will travel to Finland to study that country's education system.
"They have one of the best educational systems in the world," said Whalen. "What sets them apart is that they take a "hands-off" approach, instead of a more traditional hands-on philosophy."
Whalen will study at the University of Helsinki, and will be busy with a variety of activities in addition to his studies. But being busy is nothing new for Whalen, who also serves as vice president of Theta Chi fraternity, and is an orientation leader for UM-Flint's Academic Advising and Career Center.
"I want to share my experience and what I learn about the Finish educational system with my fellow school board members and the students of the Mt. Morris District," said Whalen.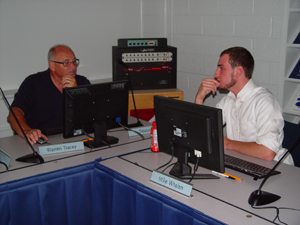 To make that happen, the district has called upon technicians from the Genesee Intermediate School District (GISD) to help with the installation of cameras and monitors in the school board meeting room so Whalen can communicate with board members using Skype. The facilities will also be used so Whalen can speak with students.
"We want to take full advantage of the opportunities of Michael's trip to show we can use technology to communicate with places around the world," said Mt. Morris School Superintendent Tricia Hill. "As a school board member, this technology helps him stay informed on district matters."
Skype will allow Whalen to attend school board meetings even though there is a seven-hour time difference. It will be 2 a.m. in Helsinki when the 7 p.m. Mt. Morris school board meeting begins.
School board member Tom Duplanty says he's excited about using Skype to communicate with Whalen, "It's a great example for our students to see how we can use technology."
Whalen will stay in Finland at least until January, and could extend his stay to next May. He will also be writing a weekly report for the UM-Flint student newspaper, the M-Times.
Contact University Communications & Marketing with comments, questions, or story ideas.