New Uniforms and Vehicles Increase Visibility for UM-Flint Student Safety Program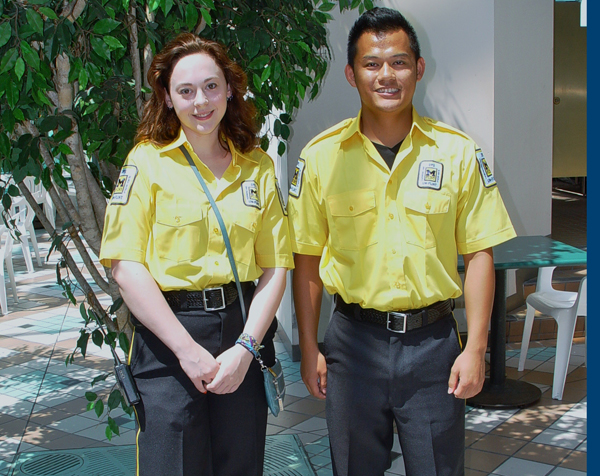 Members of the UM-Flint Student Safety program have new uniforms and patrol golf carts that make them more visible on campus.  The program is operated by the Department of Public Safety (DPS), and has 17 members who are referred to as "Student Safeties."
DPS Director Ray Hall says the new maize and blue uniforms make the safeties more recognizable.
"We did not want our Student Safeties being mistaken as a police officer," noted Hall. "The majority of assignments are walking patrol beats inside our buildings, vehicle patrols in and around our major parking ramps and flat lots, and golf cart patrols."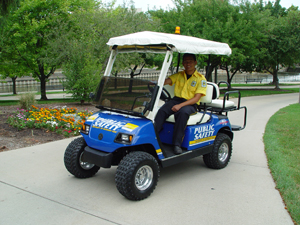 The golf carts used by the Student Safeties for a variety of activities have also been updated. The maize and blue carts are marked "Public Safety" and are used for observation and giving rides to visitors from parking lots to campus buildings. The safeties also provide walking safety escorts.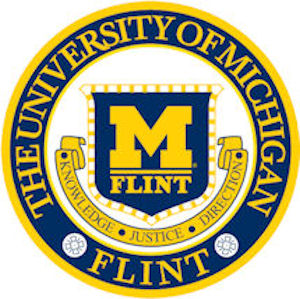 There is also an update coming for UM-Flint Police Officers. Director Hall has approved a new shoulder patch designed by University Relations graphic artist James (JT) Thigpen. A new badge is also in the works that will be customized for the department.
Contact University Communications & Marketing with comments, questions, or story ideas.