UM-Flint's 2012-13 "Common Read" Selection: The Immortal Life of Henrietta Lacks
Faculty and staff are invited to participate in the second Common Read at the University of Michigan-Flint. All members of the campus community are invited to read Rebecca Skloot's The Immortal Life of Henrietta Lacks.
Skloot's widely praised work of non-fiction focuses on the history of both U.S. medical research and the multi-generational African American family of Henrietta Lacks.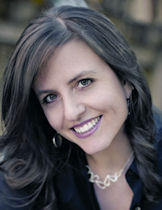 "The Lackses challenged everything I thought I knew about faith, science, journalism, and race. Ultimately, this book is the result," said Skloot about her book. "It's not only the story of HeLa cells and Henrietta Lacks, but of Henrietta's family—particularly Deborah—and their lifelong struggle to make peace with the existence of those cells, and the science that made them possible."
You can read more about the book on Skloot's website. She will visit UM-Flint as part of the Common Read in the fall.
The Common Read is a faculty-led project, in which faculty work in close collaboration with academic and student affairs. A committee of faculty and staff select a book that inspires intellectual curiosity, prepares students for the challenging reading that is part of a university education, and contributes to the university as a community of ideas, inquiry, and discussion. The committee also develops programming around the book's themes and issues.
All of the freshmen class of 2012 will receive a copy of the book at orientation this summer. The book is available for purchase from the UM-Flint Bookstore or from the Thompson Library.
Common Read is made possible by a generous grant from the Frances Willson Thompson Critical Issues Fund.
Contact University Communications & Marketing with comments, questions, or story ideas.