Super Science Friday Brings Elementary Students & STEM Awareness to UM-Flint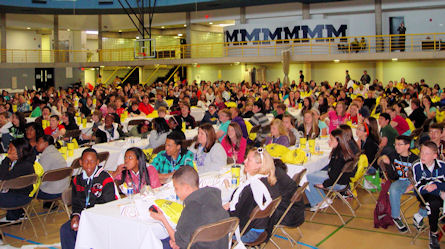 Over 600 seventh and eighth grade students from across Genesee County participated in a day of exploration and learning at Super Science Friday on the campus of the University of Michigan-Flint.
Nearly 30 interactive workshops were presented by university faculty, staff, students, and community partners. The presentations covered a variety of sciences including electrical engineering, chemistry, information systems, food sciences, the fine arts, and alternative energy.
The event was aimed at getting elementary students excited about the sciences. STEM (Science, Technology, Engineering and Mathematics) education is needed to help turn many of the world's most pressing problems into long-term solutions and new opportunities.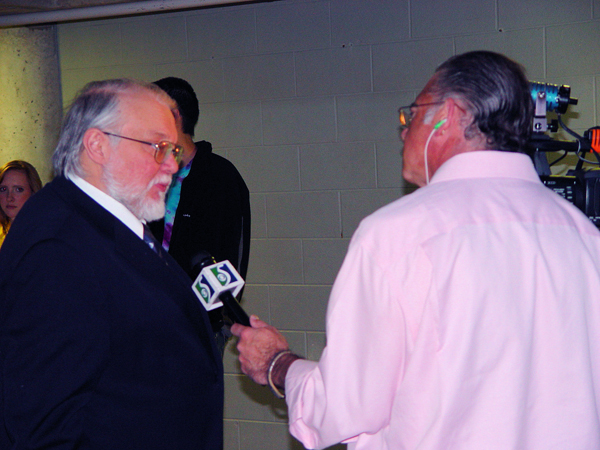 "Super Science Friday is an outstanding example of the university's collaboration with the community to provide a unique learning opportunity for elementary students throughout the area," said UM-Flint Provost Gerard Voland. "The campus community worked diligently to create interactive workshops that excited these young students about science and, hopefully, inspired them to include science in their future plans."
As part of this exciting day, Super Science Friday featured special keynote presenter Lee Marek, the catalyst behind the creation of the nationally recognized Weird Science demonstration team.
Super Science Friday is made possible in part by the generous support of the A.G. Bishop Charitable Trust, the Veit Youth Charitable Trust, and the Herbert J. and Dorothy W. Booth Fund of the Community Foundation for Greater Flint.
Contact University Communications & Marketing with comments, questions, or story ideas.