UM-Flint to Host WORLD FEST 2012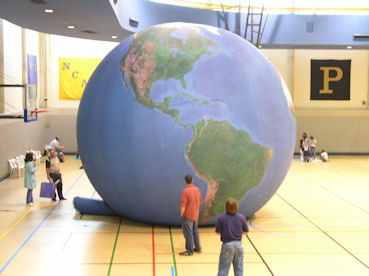 About 400 elementary students are expected to participate in WORLD FEST 2012, a program to promote cultural awareness at an early age.
Hosted by the University of Michigan-Flint Department of Economics' Center for Economic Education, the program helps elementary students develop a better understanding of global interdependence and their role in the world economy.
In the months leading up to WORLD FEST, 4th and 5th-grade students select a country and research such topics as economics, geography, culture, and political systems as they relate to their chosen nation. On March 27, the students will gather on the UM-Flint campus to share their displays, and engage in a day of celebrating international education.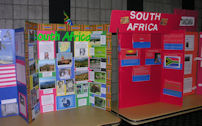 Some of the activities planned include:
HALL OF NATIONS: Students will visit the country displays and using their "passports" will go on a scavenger hunt to find specific information on each country that is represented.
EARTH DOME: Students will walk through the Earth Dome, a 22 foot diameter inflatable globe with satellite images of the world. They will observe such features as continents, landforms, time zones, and more.
Additional support for WORLD FEST is provided by the Office of the Provost and the College of Arts and Sciences.
After the 9:15 opening, students will move to the University Center and Recreation Center. Larger displays will be in the Recreation Center.
Contact University Communications & Marketing with comments, questions, or story ideas.