UM-Flint Professor Briefs White House on Economic Issues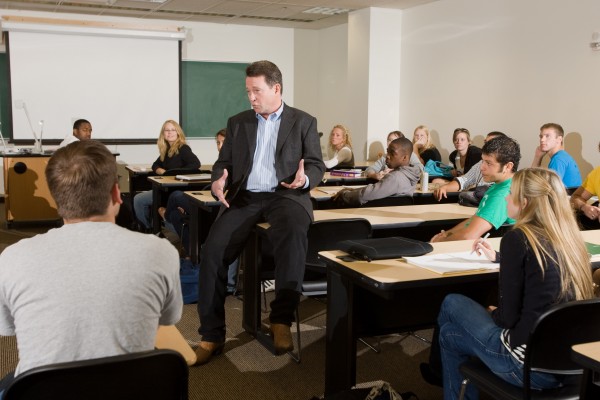 University of Michigan-Flint Professor Mark Perry is often sought by the media for his expertise on economic matters.  He has been quoted in a variety of national media publications including the Wall Street Journal, Huffington Post, Investor's Business Daily and others, and he has been a frequent guest on CNBC.  It was a recent article in the Huffington Post that got the attention of the Office of the Vice President of the United States.
Vice President Biden's staff was compiling information on companies that are bringing back work that had been sent overseas.
"For the last year or two, I've been doing research on American manufacturing, and have been keeping track of American companies that have been 'reshoring' or 'insourcing' production to the U.S. as part of a trend in the reallocation of global manufacturing that is bringing increased manufacturing activity back to America.," said Perry.  "I have examples of more than a dozen U.S. companies that have 'reshored' production (and jobs) in the last few years."
In mid-February, Perry spent time on a conference call with a number of Vice President Biden's economic policy staff. He also provided them with an overview on the companies that he had researched who were bringing work back to the U.S. The companies he profiled include: Peerless Industries, Caterpillar, Sauder, NCR, Coleman Company, Ford, Whamo-O, Otis Elevator, Outdoor Great Room Company, Buck Knives, Farouk Systems, Collegiate Bead Co., TapHandles, Calibowls, Sleek Audio Systems, PRO Charging Systems, Karen Kane, and MasterLock.
While most of the companies brought back the work based on business decisions, Perry sees a growing trend among consumers that could further increase the return of overseas jobs.
"Consumers have become increasingly interested in buying products 'Made in America,' especially because of the jobless recovery," noted Perry. "And that trend will be another factor supporting American manufacturing's renaissance."
Contact University Communications & Marketing with comments, questions, or story ideas.