UM-Flint School of Management Selected for "Best 294 Business Schools: 2012 Edition"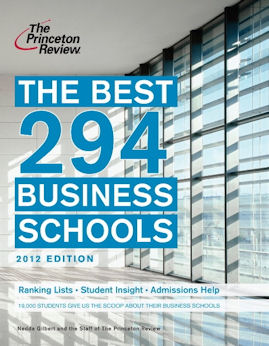 The University of Michigan-Flint's School of Management (SOM) is an outstanding business school, according to The Princeton Review. The education services company features the school in the new 2012 edition of its book, "The Best 294 Business Schools" (Random House / Princeton Review, on sale October 11).
According to Robert Franek, Princeton Review Senior VP-Publisher, "We recommend the University of Michigan-Flint to readers of our book and users of our site, www.PrincetonReview.com, as one of the best institutions they could attend to earn an MBA. We chose the 294 business schools in this book based on our high opinion of their academic programs and offerings, as well as our review of institutional data we collect from the schools. We also strongly consider the candid opinions of students attending the schools who rate and report on their campus experiences at their schools on our survey for the book."
"The Best 294 Business Schools: 2012 Edition" has two-page profiles of the schools with write-ups on their academics, student life, and admissions, plus ratings for their academics, selectivity, and career placement services. In the profile on UM-Flint's SOM, the Princeton Review editors describe the school as "friendly, convenient, and "flexible" and notes that the MBA program offers a "great schedule to accommodate working people."
They quote from students attending UM-Flint who say: "Professors give us what is important and let us learn on our own." A "very progressive school." "The professors are well-educated, and willing to work with students on a more personal level to ensure the highest degree of learning."
"We are delighted to have been selected by the Princeton Review as one of 2012 Best 294 Business Schools," said acting Dean Vahid Lotfi. " This recognition clearly delineates the commitment of our faculty to offering quality business education."
The Princeton Review does not rank the business schools in the book on a single hierarchical list from 1 to 294, or name one business school best overall.
Contact University Communications & Marketing with comments, questions, or story ideas.