UM-Flint Faculty Member Wins Political Playwriting Contest
A play written by a UM-Flint faculty member has won the 2011 Mario Fratti-Fred Newman Political Playwriting Contest in New York City with the Castillo Theatre.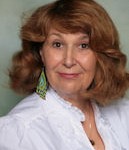 Rising, written by Carolyn Nur Wistrand, a lecturer II in Africana Studies, is based on a true story, and it tells the story of American men and women, black and white, discovering the costs of freedom. On the eve of the Emancipation Proclamation, Helen Bruce, a free African American schoolteacher from Baltimore, begins teaching a night class for slave women on an island in South Carolina recently liberated by the Union Army. As they learn to read and write, the women struggle with what it might be like to be free in a re-imagined America.
Rising is the result of a Research & Creativity Grant ($15,700.00) awarded to three faculty members in the Department of Africana Studies, Guluma Gemeda, Ph.D., Carolyn Nur Wistrand, and George Moss, to conduct research on the education of freed slaves on the Sea Islands of South Carolina during and after the Civil War. Nur Wistrand's task was to write a historical drama based on the research uncovered by Gemeda and Moss.
Rising is one of three plays selected for the 2011 political playwriting award and will receive a staged reading in New York City on Monday, August 22 at 7 p.m. at the Castillo Theatre.  The play will be directed by IMANI, who won the 2010 Audelco Award in directing.
Rising was also featured in PlayLabs at the 2011 Great Plains National Theatre Conference in Omaha, Nebraska.
Contact University Communications & Marketing with comments, questions, or story ideas.