UM-Flint's Critical Issues Forum Opens to Large Crowd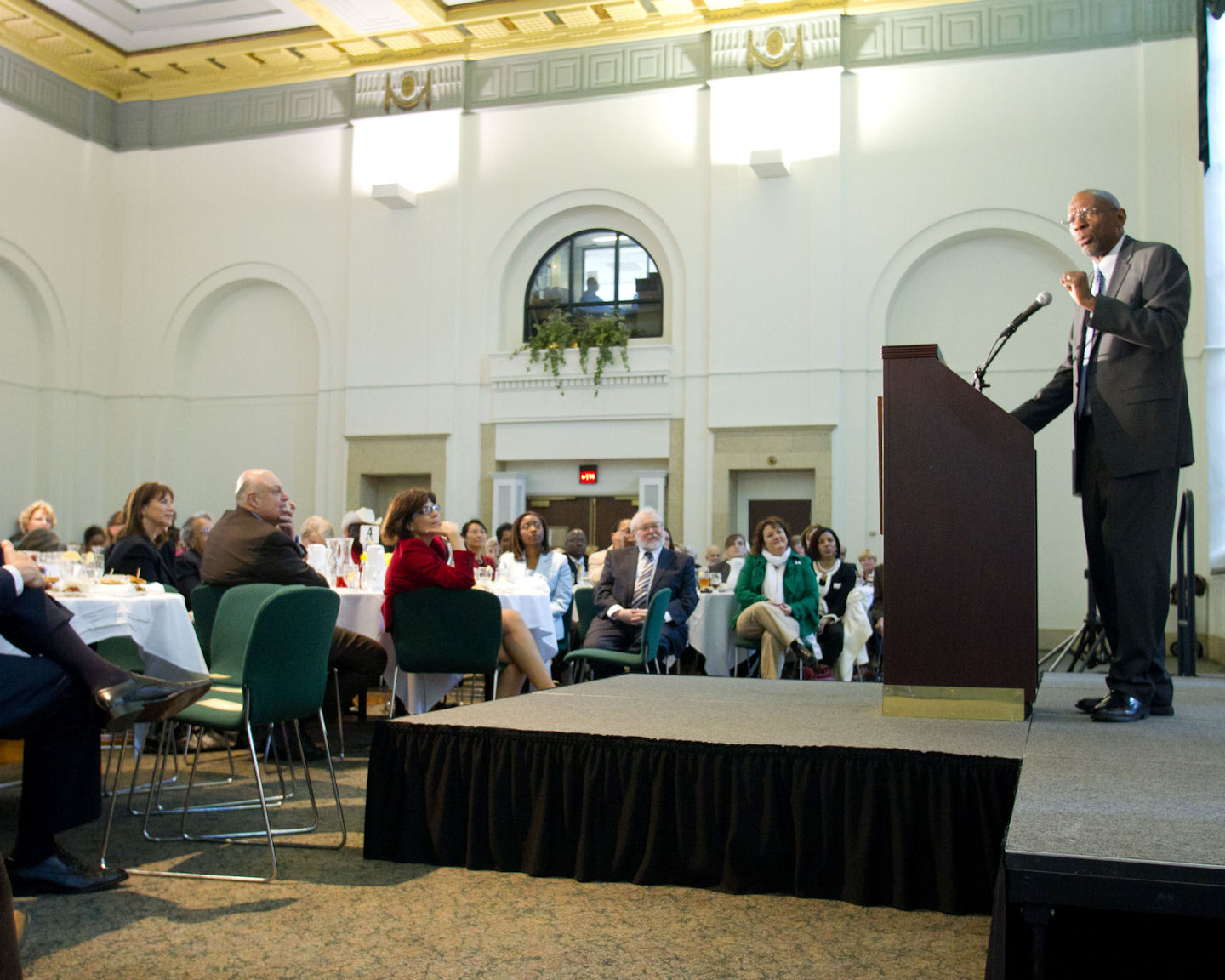 Geoffrey Canada, a nationally recognized advocate for education reform, kicked off the 2011 Critical Issues Forum (CIF) on March 17 with two presentations. His message of education reform was recently spotlighted in the movie "Waiting for Superman."
Canada, who is the President and Chief Executive Officer for Harlem Children's Zone, spoke to students and community members during a free morning session in the UM-Flint Theatre. He was joined by faculty from the University of Michigan-Flint School of Education and Human Services.
Following the morning presentation, Canada spoke to over 300 people who packed the Northbank Center Ballroom for the Critical Issues Forum Luncheon.
Economist Joseph Stiglitz, one of the world's leading economic thinkers and recipient of a Nobel Prize in Economics, is the second CIF speaker. Stiglitz will participate in a panel discussion with faculty from the Economics Department. It will be held at Monday, March 28, 10 a.m. in the Michigan Rooms, University Center. Admission is free and is open to the campus and community.
Remaining speakers for the series include:
April 7, Journalist Gwen Ifill
April 13, Psychiatrist Norman Doidge
May 9, Environmentalist Bill McKibben
For more information about the Critical Issues Forum, visit umflint.edu/cif. Follow the Critical Issues Forum on Twitter @umflintCIF for ongoing event updates, speaker information, and more.
Contact University Communications & Marketing with comments, questions, or story ideas.