UM-Flint Hockey Club to Host Tournament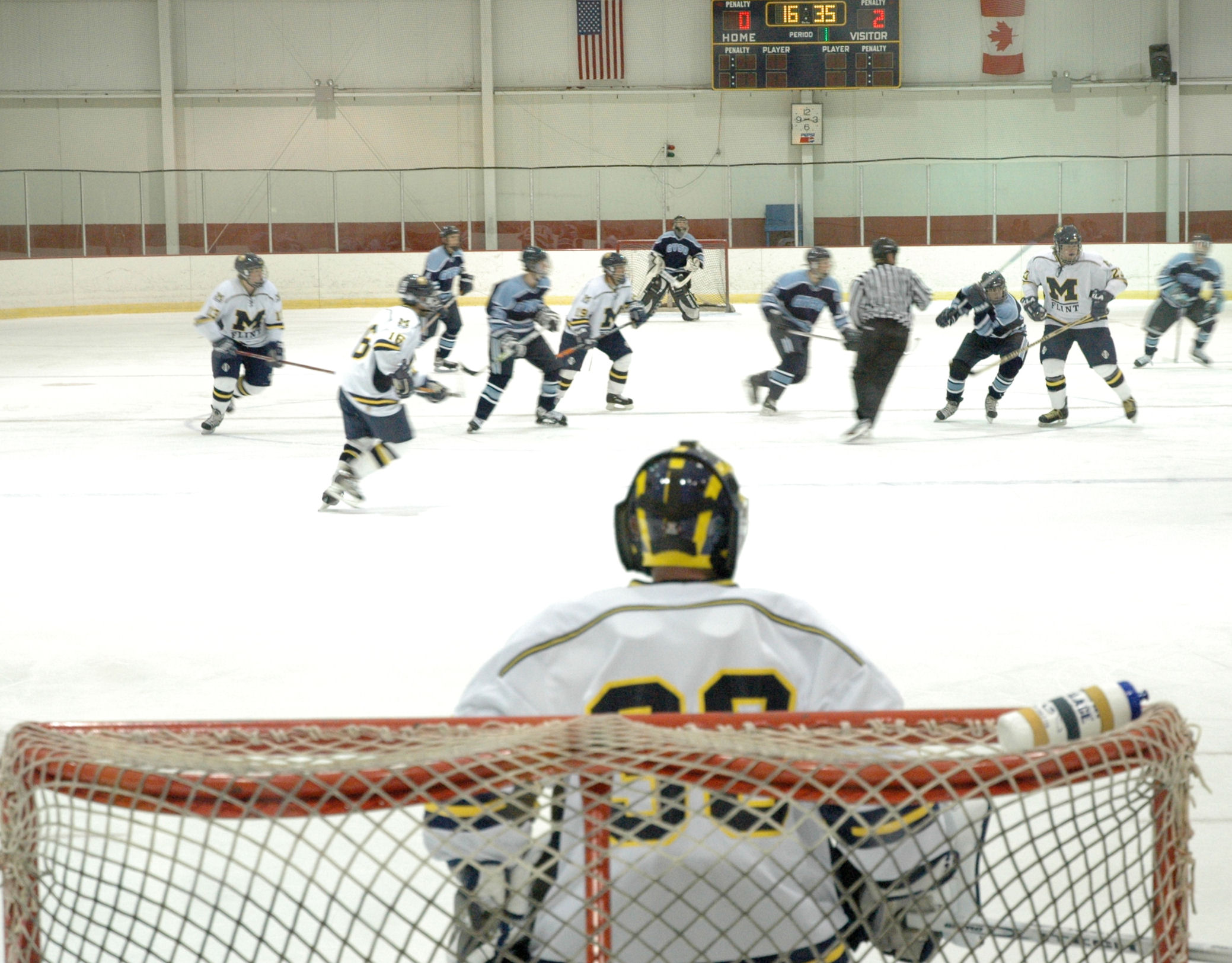 Hockey Teams from seven colleges and universities around the state will participate in the Michigan Collegiate Hockey Conference (MCHC) Tournament to be held in Flint February 24-26. UM-Flint's Hockey Club is hosting the event that will be played at Perani Event Center  in Flint, and Flint Iceland Arena on Elms Road in Flint Township.
The MCHC was separated into two divisions this past season, Red and Blue.  This is the first year for the Red Division Tournament. 
Any funds generated from the tournament are retained by the MCHC and go to covering the cost of the tournament: 
Free Admission with student id.
General Admission $5
Kids 12 and Under: Free 
Besides the UM-Flint Hockey Club, teams from as far away as the Upper Peninsula are expected to participate:
Kettering University
Lawrence Tech University
University of Detroit Mercy
Jackson Community College
Muskegon Community College
Lake Superior State University
MCHC Tournament:
 Thurs 2/24 
8 p.m. (Perani) – #2 vs. #7
8 p.m. (Iceland) – 3 vs. 6
9 p.m. (Iceland) – 4 vs. 5
 Friday 2/25 
8 p.m. (Iceland) – #1 vs. Lowest remaining seed
9 p.m. (Iceland) – Other 2 winners from Thursday night (middle seeds) 
Saturday 2/26
2 p.m. (Perani) – Championship Game
4:30 (Perani) – Consolation Game
Contact University Communications & Marketing with comments, questions, or story ideas.