UM-Flint Facilities Department Lights the Way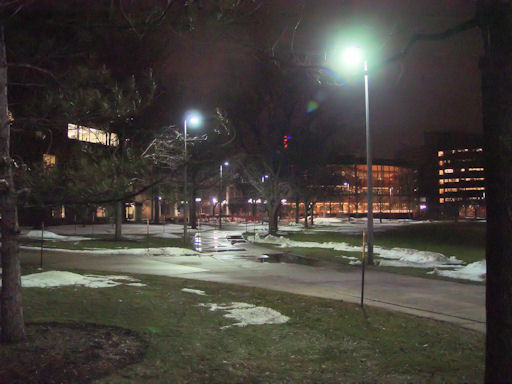 An evening visit to the University of Michigan-Flint campus will give you an appreciation of what can be achieved with modern lighting technology that also cuts energy bills.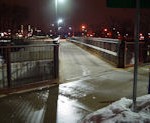 This past fall, students expressed a desire to see better lighting around campus.  That has been accomplished with the recent replacement of lights on 26 poles.  The improved lighting area covers the sidewalk that runs through campus from Harrison Street along the Flint River. Also updated is the walking bridge across the Flint River, and the sidewalk between the river and the William S. White Building.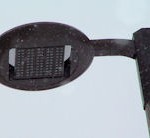 The lighting is high-tech LED that was also used to update Willson Park and the Kearsley Street  extension through campus.  Twenty of the tall 250-watt incandescent lighting units were replaced with 100-watt LED units. Six smaller 175-watt lights were replaced with 60-watt LEDs. Facilities Management estimates yearly savings of about $1,600. The manufacturer claims they will last seven to ten years without need for servicing.
The project was completed in eight days.
Contact University Communications & Marketing with comments, questions, or story ideas.