UM-Flint Theater Production Could Come from City's Arson Problem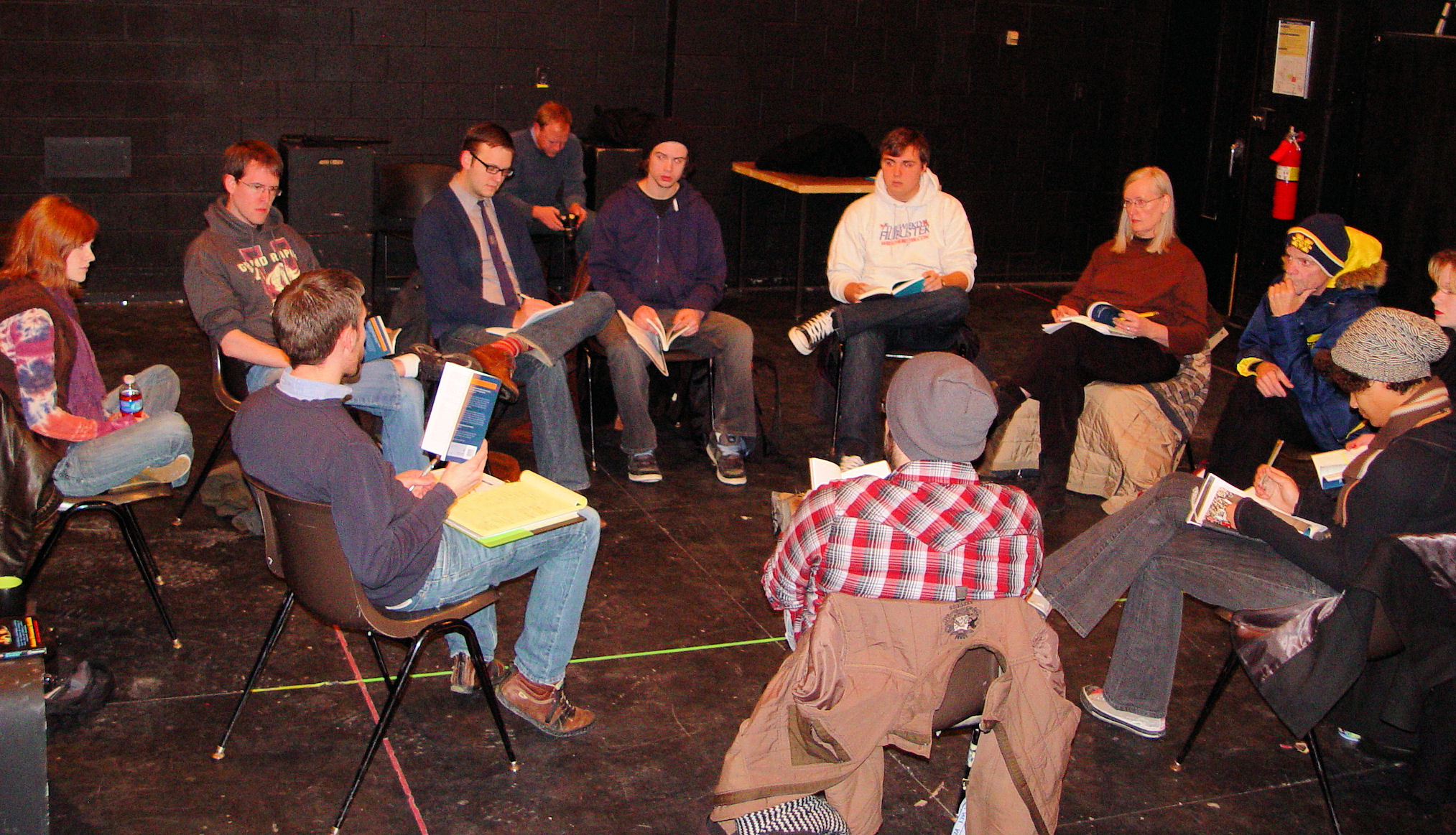 Last April's headline in the Flint Journal read: Flint had 51 suspected arsons in 2 weeks. Just over 50 suspected arsons were investigated in all of 2009 and 2008, and that increase is being researched by the University of Michigan-Flint Theatre Department.
The destruction of a house by arson does more than destroy property. It affects neighborhoods and touches people's lives. This semester, theatre students will be exploring this sensitive issue through the development of an original production.
"What we want to look at specifically is the fires that have been happening in Flint, the high rate of arson over the last year and continuing now," said Andrew Morton, lecturer in theatre and project director. "We also wanted to explore a style of theatre that is known as verbatim theatre, where plays are constructed from conversations, interviews, news reports, and the real words of real people."
Lauren Friesen, chair of the Theatre Department admitted he had been concerned about the reaction the community would have to his department taking on such a controversial issue in this manner. However, Friesen said they received nothing but encouragement from everyone they have talked to thus far. "The mayor and others wanted to assist by giving suggestions," he said. "Having Andrew Morton work on the project is a plus because he has a great deal of experience with this type of play and working in a respectful way with those impacted by such events."
UM-Flint service learning coordinator Mona Younis is helping to connect affected community members with the project. Younis said, "Theatre projects like this can be healing in their ability to create a space for dialogue and connection in ways that journalism, for example, cannot. It values feelings and perspectives in a deeper, more human way."
The collaborative creative process will continue through the summer, with the goal of presenting the play next fall in venues located directly in Flint's most impacted neighborhoods.
Contact University Communications & Marketing with comments, questions, or story ideas.