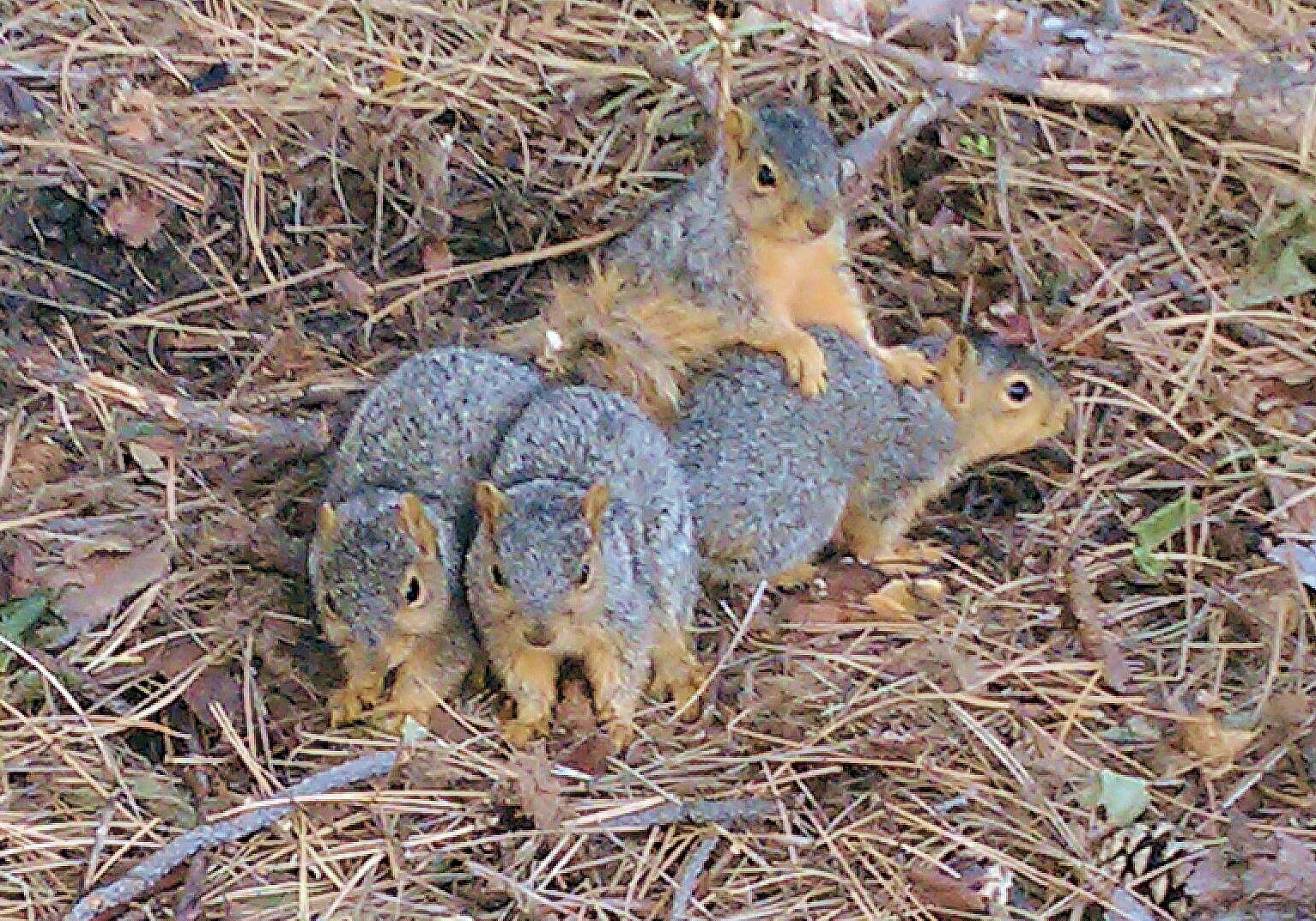 You can find the warning along rivers and lakes, but the picture of the four young squirrels whose nest is along the Flint River just shouts it out: BE CAREFUL HOW YOU DISCARD FISHING LINE.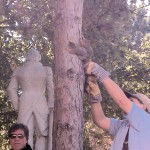 UM-Flint students Mitchell Neumann and Becky Lynn were walking along Harrison St., just north of the river, when they spotted four young squirrels that appeared to be tied together.  They notified a student Safety Department employee, who contacted Facilities Management.  Les Frazee in facilities grabbed his heavy gloves, and headed out to the rescue. When Frazee reached the squirrels they appeared to be huddled together, and they didn't move. Mother squirrel in a nearby tree kept a watchful eye on Frazee, and reminded him she was there with loud, as Frazee describes, squirrel barks.  Upon examining the furry pile, Frazee discovered the tails were tied together with fish line, and the line was wrapped around a protruding tree root. He managed to free them from the root, but once tasting a little freedom, the quartet squirreled up the tree. A young man watching the rescue, stopped them and Frazee grabbed them.  The two used a small knife to cut away the fish line, and some of the fur from the tail. One by one they scampered up the tree to be rejoined with a very concerned mother.
Contact University Communications & Marketing with comments, questions, or story ideas.