UM-Flint Professor is Finalist for International Online Journalism Award
School of Management Professor Mark Perry is one of three finalists for the "2010 Bastiat Prize for Online Journalism" from the International Policy Network (IPN) in London. Perry is recognized for the online articles he has written for his blog Carpe Diem, and for articles on the American Enterprise Institute's Enterprise Blog, over the last year.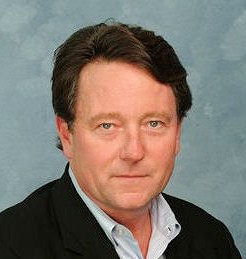 According to the IPN, the Bastiat Prize for Journalism was established in 2002 to encourage, recognize, and reward writers around the world whose published works elucidate the institutions of the free society. The prize is given to writers who employ eloquent and witty explanations of complex ideas, combined with a clear understanding of markets and their underlying institutions – including property rights, the rule of law, freedom of contract, free speech, and limited government.
Last year, the competition drew nearly 300 writers from over 50 countries.
"There is lots of global competition," said Perry. "I'm happy to just be one of the three finalists for the 2010 prize."
Carpe Diem was launched four years ago, and now draws an average of 140,000 visits per month.  What makes this unique, according to Perry, is the use of graphs, charts, tables, and figures to help explain economic and financial data in a user-friendly format.
Perry is frequently quoted by the media on a wide variety of economic issues. He was one of the first economists to bring attention to what has become known as the "mancession"—the huge gender differences in unemployment rates and job losses during the recession. He was invited to testify about this topic before a House Ways and Means Subcommittee last June.
The cash awards will be handed out at a dinner in New York City in November.
Contact University Communications & Marketing with comments, questions, or story ideas.