UM-Flint Students Sample Downtown Restaurants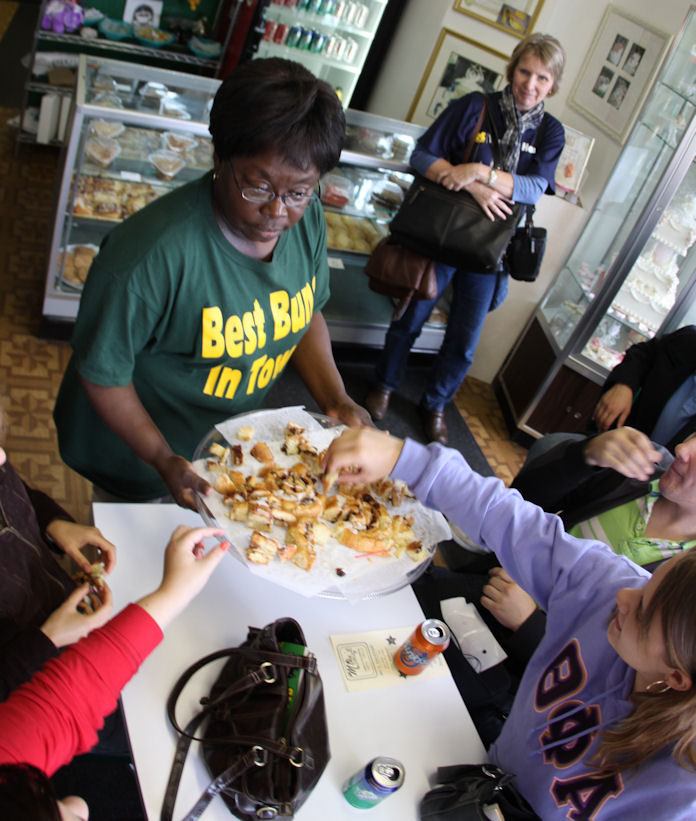 New incoming freshmen and current students from the University of Michigan-Flint recently (Sept. 9) got a Taste of Downtown, thanks to area restaurants and businesses.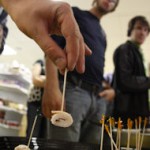 The Academic Advising and Career Center's New Student Programs teamed up with University Outreach and 11 downtown Flint restaurants to create the program aimed at supporting the community and local businesses.
Participating restaurants served appetizers of their signature dishes for the students to sample. The business owners discussed with the students why they selected Flint to open a business. They offered coupons or other specials to encourage the students to return.
Taste of Downtown is part of the My Flint suite of events offered to familiarize new students to the community during their UM-Flint orientation. Students learn about social, educational, and volunteer opportunities as part of the My Flint campaign.
"Students learn through engaging the senses,"said Aimi Moss, director of the Academic Advising and Career Center. "We will accompany the students, and point out all the great places downtown. We will physically show them how to get around, to get what they need. We can tell them how safe downtown is and talk about the great businesses available just off-campus, but it is so much better when they can see, taste, and hear for themselves."
The participating restaurants are Blendz, Churchill's Food & Spirits, Hoffman's Deco Deli, Jilly's Pizza, Lunch Studio, Mike's Triple Grill, Oriental Express, Rolls R Ready, Wize Guys Pizza, and Witherbee's Market and Deli.
Contact University Communications & Marketing with comments, questions, or story ideas.