Monster of a Truck Event! (Touch-a-Truck Photo Gallery)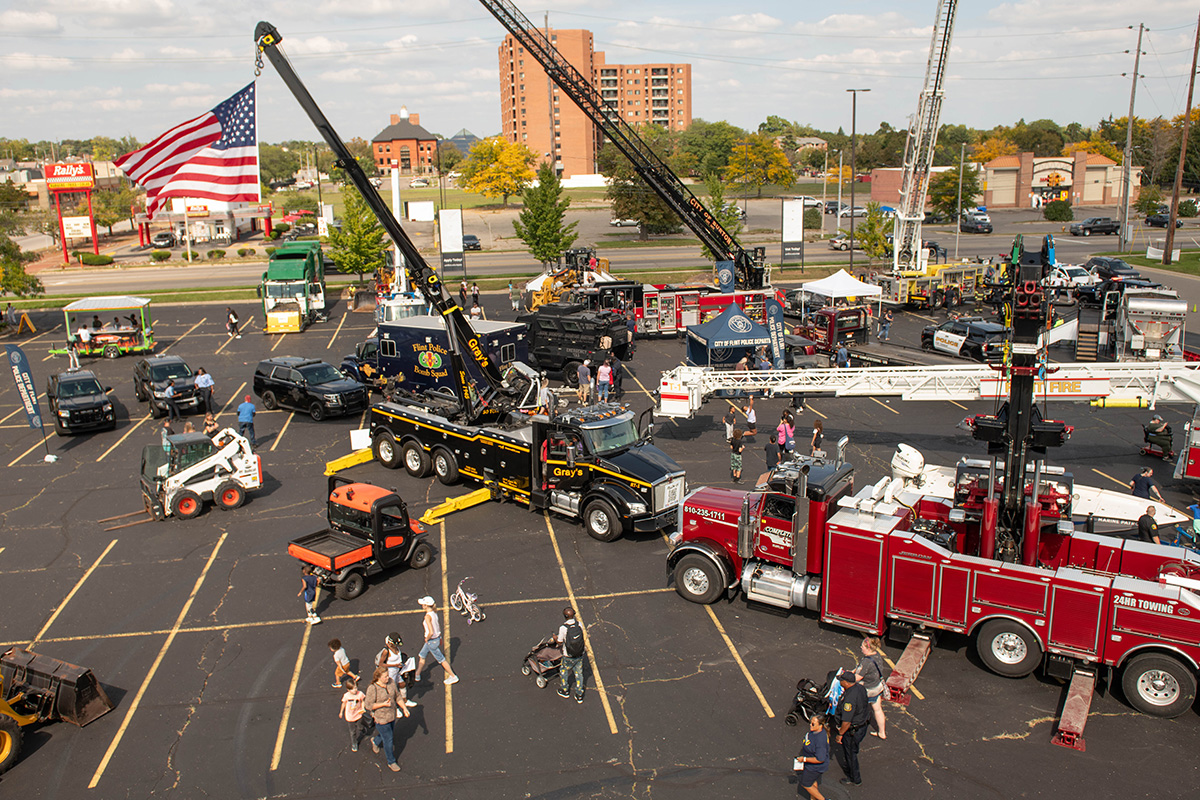 The University of Michigan-Flint's Department of Public Safety transformed a portion of the downtown campus into a haven of exploration and excitement for children and families as it hosted the 10th annual Touch-A-Truck event, Sept. 23, in the William S. White Building parking lot. The event provided a day for police cars, fire trucks, and various utility vehicles to come to life, and invited kids of all ages to explore vehicles and interact with law enforcement in a safe, community-centric venue.
Logan McGrady
Logan McGrady is the marketing & digital communication manager for the Office of Marketing and Communication.