UM-Flint physical therapy students to share love of sports at field day event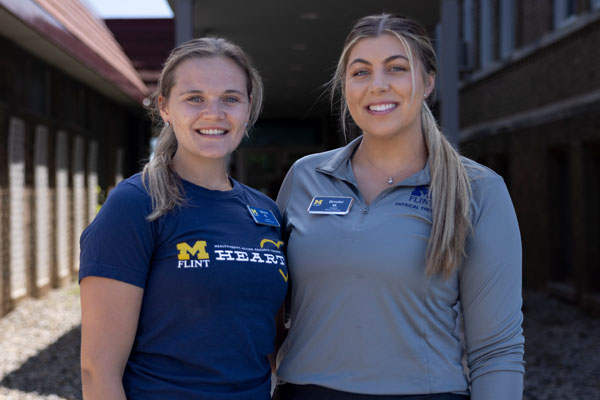 For Brooke Mazzolini and Olivia Roe, participating in sports as high school students helped shape who they would become as college students. Their passions for athletic competition drove the duo, who were once competitors on rival basketball teams, to work together as University of Michigan-Flint physical therapy majors to promote the benefits of an active lifestyle.
The one-time foes, who have become fast friends and lab partners, will now come together to share their love of sports with children in Flint, July 20, at the Sylvester Broome Empowerment Village.
The duo, along with 26 of their classmates, will offer a field day event during the last day of a sports summer camp at the center, which offers free year-round programming to Flint youths.
They plan to host engaging athletic competitions that encourage movement, teamwork and communication, while also introducing participants to the profession of physical therapy.
"As future physical therapists, we believe that movement is medicine," Roe said. "It can and should be fun to be active. We wanted to promote exercise in kids to encourage movement from a young age. We also want to teach them to rely on others to achieve a common goal."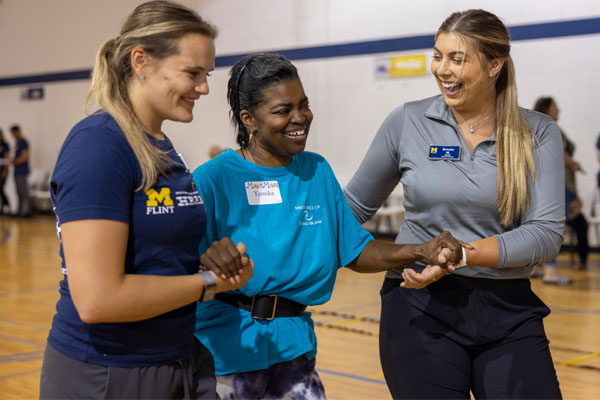 The second-year physical therapy students applied for and were awarded a $500 scholarship from the Solstice Foundation to support their project. The foundation strives to promote physical therapy causes, with one of its focuses being students in UM-Flint's physical therapy program.
The pair said that they hope the event inspires kids to find their own love of physical activity and sports as it has many lessons to teach.
"Playing sports gives you a sense of belonging," Mazzolini said. "It gave me the foundation of what teamwork is, how to rely on the people around you, and how to get through tough situations together. Everything that sports teaches you, you can use later in life."
They also hope that above all else, it will be a fun event for everyone participating.
"We have told our volunteers to focus on making it entertaining," Roe said. "We hope to emphasize the benefits of movement and also spark an interest in physical therapy. But if they get nothing else out of it, they will have a fun day."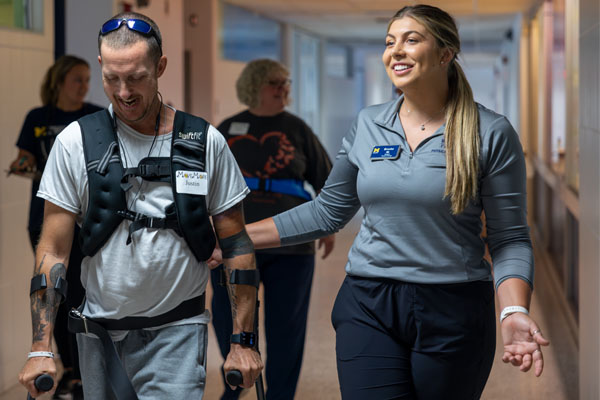 Roe and Mazzolini both previously played on UM-Flint's club basketball team and are members of the Physical Therapy Student Association. Roe also volunteers with the U-M Adaptive Sports Program and its wheelchair basketball team.
The pair chose to team up with the Sylvester Broome Empowerment Village for its event as it is also the home of UM-Flint's pro-bono clinic HEART, where Roe and Mazzolini volunteer to work with patients each week.
"Being able to give back to the community I am a part of has been very important to me," Mazzolini said. "Olivia and I have really come full circle, from being rivals on the court to being colleagues off of it."
Martha Pennington
Martha Pennington is the communications specialist for the College of Health Sciences. She can be reached at mkpennin@umich.edu.