UM-Flint professor awarded patent for revolutionary climate control technology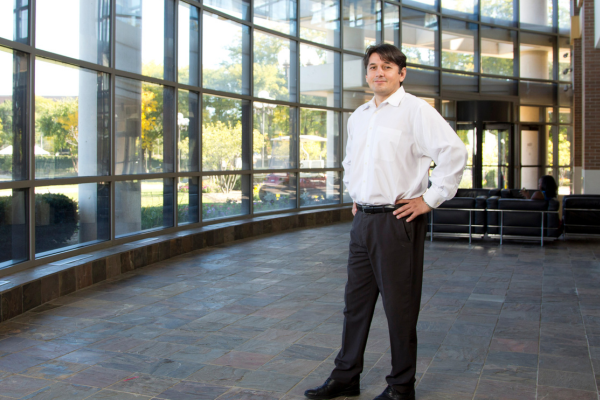 Phones, TVs, refrigerators and even our homes have become smart. The term itself, "smart," is derived from the phrase, "self-monitoring, analysis and reporting technology," but became widely known as "smart" because of the notion of allowing previously inanimate objects — from the aforementioned phones, etc. — to talk back to us, assist us in a variety of tasks and even guide our behavior.
Mihai Burzo, an associate professor of engineering at the University of Michigan-Flint's College of Innovation & Technology, began pursuing a more energy-efficient — and smarter — climate control system during his previous tenure at the University of North Texas, where he had the privilege of accessing UNT's Net Zero Energy Building for his research. Since his arrival at UM-Flint in 2013, he has continued advancing the project, capitalizing on the ever-changing landscape of current technology and the innovation taking place at UM-Flint.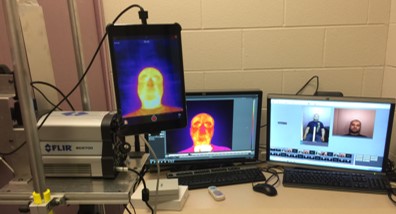 In April, his research landed Burzo a U.S. patent titled "Multimodal Sensing of Thermal Comfort for Adaptable Climate Control." The patent pertains to Burzo's system in which users of the technology would be monitored through thermal camera systems and other sensors in order to automatically adjust the temperature in environments such as vehicles and buildings.
"The system would continuously monitor users and allow HVAC systems to maintain optimal thermal comfort," said Burzo.
The new technology uses artificial intelligence and would consume less energy than existing solutions. This would be particularly evident in electric vehicles, where the energy saved could extend vehicle range, and is also applicable in zero net energy buildings where efficiency is a top priority.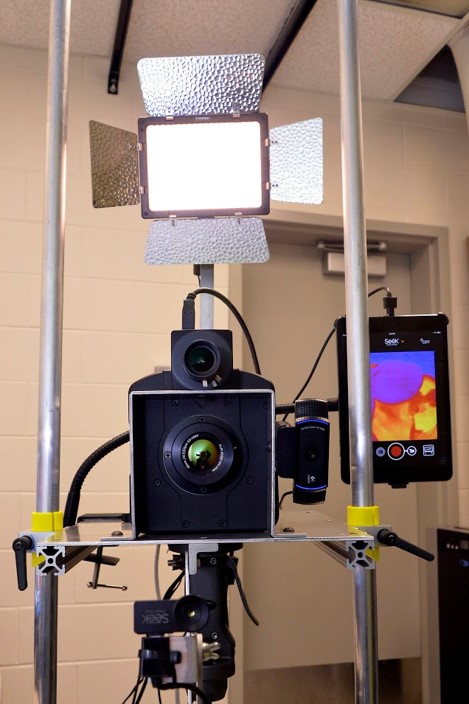 Current temperature systems like smart thermostats enable users to control things remotely, setting desired temperatures for different parts of the day, and even allow for automatic turn-on and shutoff based on human presence, but Burzo's system goes beyond these abilities.
"Our perception of temperature varies from day to day, even at the same thermostat settings. For instance, if we engage in physical exercise, we might prefer a lower setting," Burzo said. "Similarly, if we're bundled up in winter jackets and get into our cars, we may want a lower setting for comfort. Through the use of this system's cameras and sensors, the user will never have to manually adjust the thermostat and would have 24/7 thermal comfort."
Burzo's team used human participants that included students, staff and faculty members from the UM-Flint community. They designed a specialized temperature-controlled chamber and systematically varied the temperature inside to measure the human body's response. They collected data from thermal and visual cameras, as well as sensors that measured breathing, heart rate, and other vital signs. This allowed the team to utilize the data in developing a machine-learning algorithm to recognize patterns and adjust accordingly.
Burzo said that by leveraging this technology, users will be able to enjoy enhanced comfort and tailored experiences whether commuting to or residing in homes and buildings. He also plans to extend the application of the technology into other domains.
For more information on the College of Innovation & Technology, visit its webpage.
Dayne Hopkins
Dayne Hopkins is the communications specialist for the College of Innovation & Technology. Contact him at dayneh@umich.edu.