Student research spotlight: Nathaniel Cordova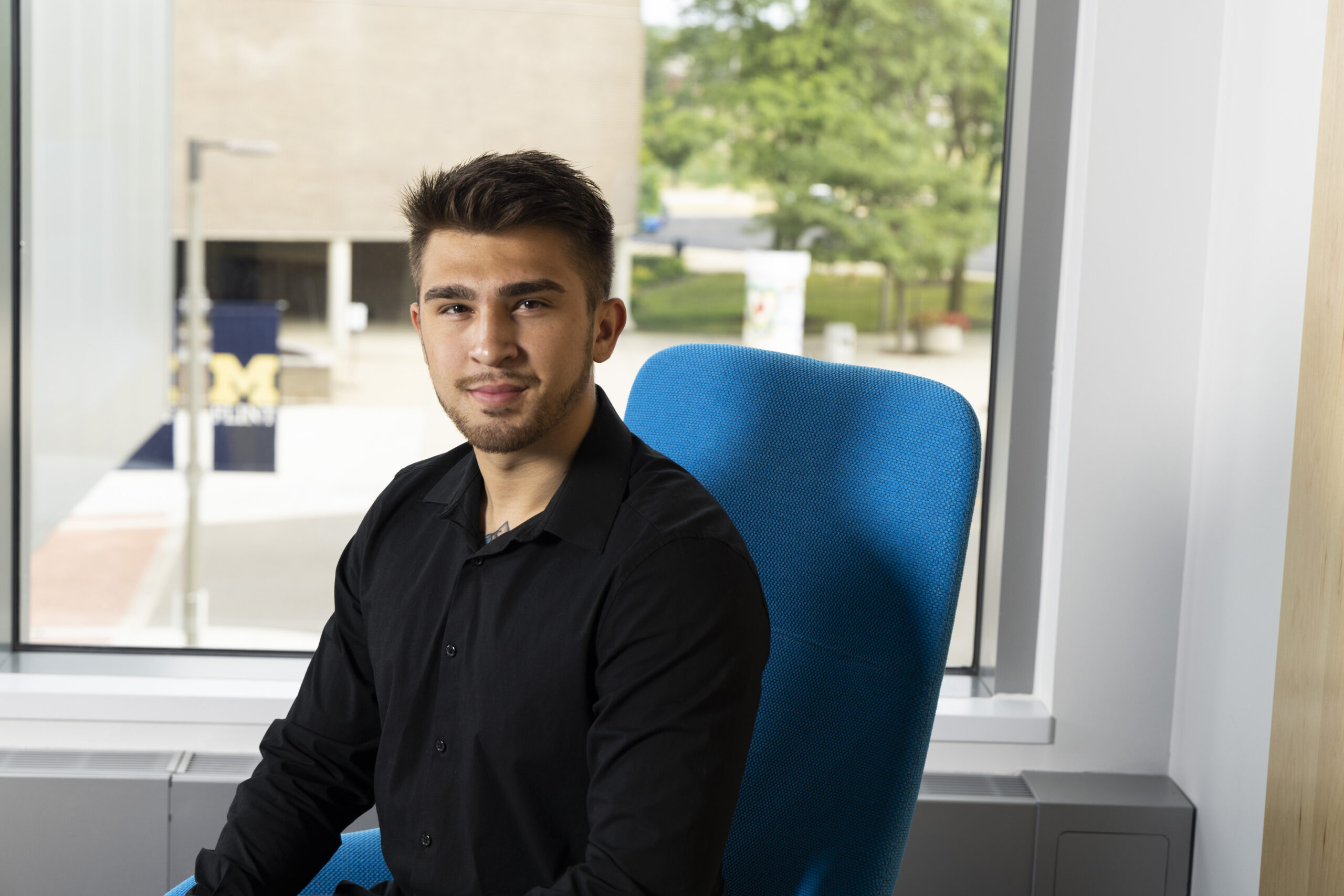 While his December 2022 graduation from the University of Michigan-Flint may be getting ever closer, Nathaniel Cordova, a senior psychology major from Davison, is focused on his future. A future that includes pursuing master's–and potentially–doctoral degrees.
With that in mind, Cordova asked Thomas Wrobel, professor of psychology, what he could do to become a more competitive applicant when it comes to seeking graduate degrees.
Wrobel shared that the best thing Cordova could do is find research that interests him and get involved. Because Cordova was so enthusiastic, Wrobel brought Cordova in on his own research project, supported by the Undergraduate Research Opportunity Program. The two recently completed a study comparing vaccine uptake and hesitancy among undergraduate students before and after the COVID pandemic.
The project looked at a wide range of psychological barriers, including concerns about the vaccines themselves, risk and social benefit perceptions, negative attitudes regarding vaccines, lack of experience with illness and knowledge of vaccines. Cordova worked on data analysis for the first study and helped develop the post-COVID survey.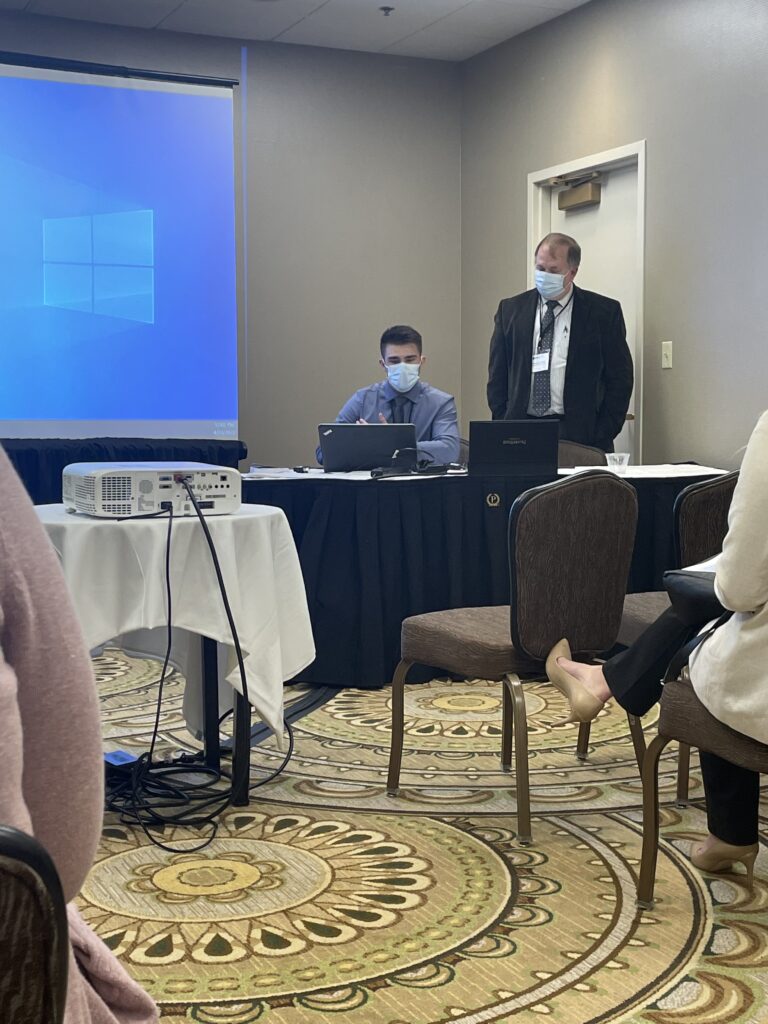 Due to vaccine mandates, Cordova and Wrobel found that uptake was not affected, but there was increased hesitancy and anxiety around vaccines. They concluded that this may reflect a change in social attitudes toward a more cautious approach to vaccinations in general and the COVID-19 vaccines in particular. They pointed to a need for a more general sample than the undergraduate students in the two cohorts to seek more data. The two presented their findings at the Midwestern Psychological Association's 2022 Conference in Chicago in April.
Following the conference, Cordova has continued to work with Wrobel, looking at the psychological effects of the Flint Water Crisis on the city's citizens. Much of the data analysis is still in progress, but the pair are noticing statistically significant differences around trusting information from the media and government and other variables using the depression anxiety stress scale. They will present their findings next month at the 2022 American Psychological Association Convention.
Cordova branched out with another UROP research project this summer, joining the interdisciplinary team working on developing a mobile application to help people with Parkinson's disease measure their symptoms using their mobile phones. Working with Nathaniel Miller, associate professor of psychology, Cordova is helping with data analysis, coding, and formatting of graphs and tables for health care provider usability.
"One thing that I'm really excited about is working with (Miller) on an upcoming grant to study user design of self-driving vehicles for people with Parkinson's disease," said Cordova. "We'll be in the car with them, interviewing them, evaluating their responses to it and questioning them on ways it can be improved for them."
For Cordova, the biggest impact was his professors' willingness and enthusiasm to empower him and his classmates. "They're really open to questions and don't get frustrated," he said. "If I ask them something, they provide me with a ton of resources and make sure I've got it and have a complete understanding and I think that's the most important thing. They want to shape you into a professional."
Cordova also works as a behavioral health specialist while he completes his degree. He said the UROP grant money really helps him because the research does take time. "Research can take hours away from my actual job, but it allows me to gain experience and develop my professional skills while I'm at it," he said.
Rob McCullough
Rob McCullough is a communications intern with the Office of Research and Economic Development. He can be reached at romccull@umich.edu.