U-M researchers explore autonomous vehicles for people with Parkinson's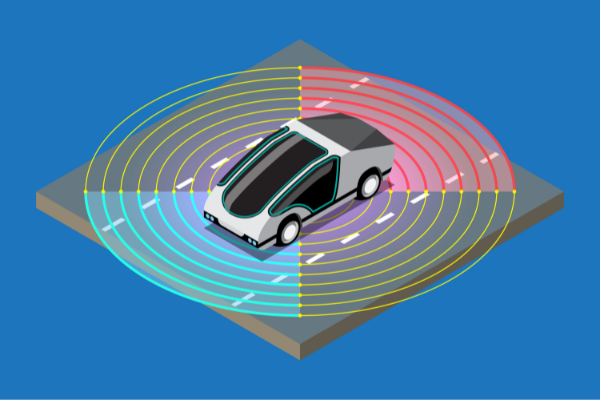 A joint University of Michigan research team is in the early stages of developing an autonomous vehicle prototype specially designed to better suit the needs of people living with Parkinson's disease.
Nathaniel Miller, a University of Michigan-Flint associate professor of psychology, Charlotte Tang, a UM-Flint associate professor of computer science, and Shan Bao, a UM-Dearborn associate professor of industrial and manufacturing systems engineering, are working on a project titled "Inclusive Design in Shared Autonomous Vehicles for People with Parkinson's Disease."
The project is being funded by a $40,000 grant from the UM-Dearborn – UM-Flint Collaborative Research Funding Program and will delve into the research and design of a prototype autonomous vehicle for people living with Parkinson's.
The disease is a chronic and progressive disorder of the central nervous system that affects movement and often includes tremors. Approximately 60,000 Americans are diagnosed with Parkinson's disease each year and it is estimated that 1.2 million people will be living with it by 2030, according to the National Parkinson's Foundation.
The disease is something that hits close to home for Miller, particularly after his grandfather was diagnosed in 2005.
"Researching Parkinson's Disease was a way for me to mix my academic passion with family," said Miller.
He adds that he wants to help other families by continuing to research the disease.
One of Miller's most recent projects examined how a mobile app could help measure the severity of tremors and other symptoms remotely. The app also guides patients through other movement and balance tasks to measure symptoms of the disease.
While offering Parkinson's patients the ability to measure their symptoms is a significant step toward improving their quality of life, regular visits to health care specialists still pose a significant challenge. On average, traveling to an in-office visit to a specialist represents around 100 miles of travel and three hours of drive time, according to Miller.
After designing the app, the U-M team set out to learn how they could help patients travel to these appointments and other places easily and independently. It was at that point that autonomous vehicles became part of their conversations.
Autonomous vehicles, otherwise known as automated vehicles, are defined by what the driver doesn't have to do when it comes to safety-critical functions like steering, acceleration or braking according to the National Highway Traffic Safety Administration.
Miller and his team will spend this summer designing their study, work which will inform the design of their prototype. The study will involve creating simulated driving scenarios that will occur in labs across the three U-M campuses.
He and his fellow researchers hope to accomplish multiple goals with the project, including learning what vehicle design features a person with the disease may desire, how to better reduce barriers entering and exiting the car, reducing caretaker load and improving general safety.
Miller says that achieving those goals is important because it will help restore independence in the lives of people with the disease.
"A recurring theme that has come up is that people with Parkinson's disease have different lifestyles but they share the desire to carry out tasks independently," said Miller.
While the project is still taking shape, Miller is looking to recruit people living with the disease for the study, which is slated to start this fall.
For additional information, or to become involved with the project, interested individuals can contact Miller at natmille@umich.edu.
Madeline Campbell
Madeline Campbell is the communications specialist for the College of Arts & Sciences. She can be reached at mciak@umich.edu.