Hands-on health care: K-12 students explore careers with UM-Flint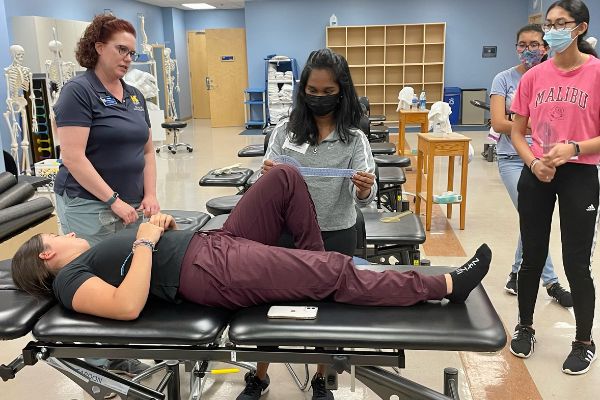 The University of Michigan-Flint's College of Health Sciences welcomed 30 high school students from nearly two dozen schools throughout the state for its first-ever Exploring Health Care Careers summer camp, June 29-30.
Students got a first-hand look at multiple health care fields through hands-on activities with faculty and UM-Flint students from undergraduate and graduate programs including nurse anesthesia, occupational therapy, physician assistant, physical therapy, public health and radiation therapy.
Attendees learned how different health care professionals work together to care for a patient and about the education needed for each career path.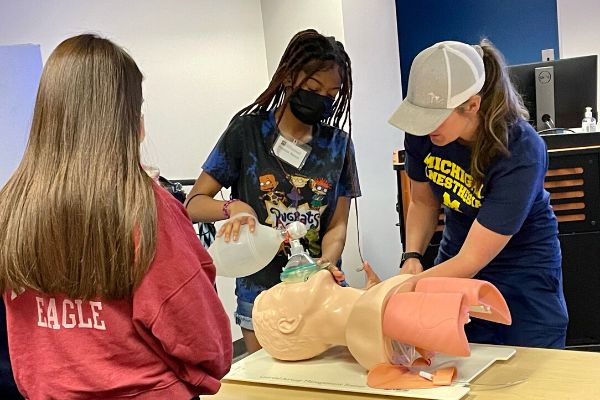 "[The high school] students told us that they not only did they have a lot of fun but learned about careers that they weren't familiar with," said Donna Fry, dean of the College of Health Sciences. "It was an incredible experience for these campers to see new sides of health care, to explore career options and learn how different fields unite to provide the best patient care."
The highlight of day one was an accident simulation that was staged in coordination with the Genesee County Sheriff's Office, Mobile Medical Response and UM-Flint faculty.
Students observed a crashed vehicle in the parking lot of the William S. White Building and saw how emergency response teams respond to a call. In one scenario, a "patient," portrayed by a student volunteer, was treated and then sent for physical rehabilitation. In another, the "patient" was more seriously injured and was sent to the ICU.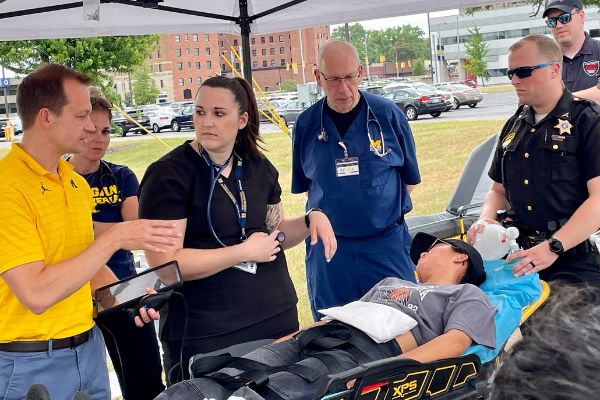 First responders and faculty from multiple programs walked students through how patients are evaluated, the role that different medical professionals play and how they work together to provide quality care.
Additionally, students toured UM-Flint's anatomy, radiation therapy and physical therapy labs. They learned how physical therapists assess balance, how a physician assistant performs an ultrasound and heard from nurse anesthesia students about their educational path.
Attendees also participated in a disability simulation with occupational therapy faculty and learned how public health professionals respond to disease threats from public health and health sciences faculty.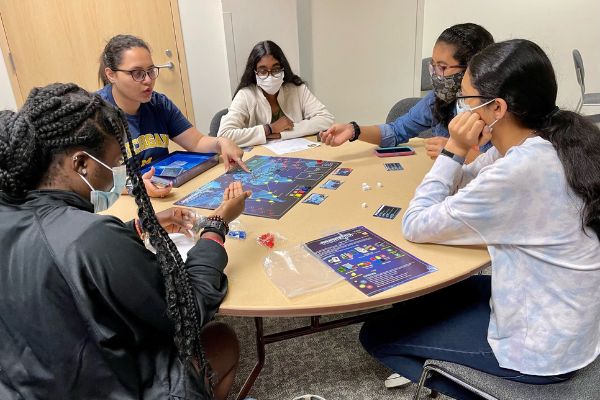 "We are grateful for the way our faculty, students and local first responders came together to provide this immersive experience for high school students," said Fry. "Our first camp was a tremendous success and we look forward to offering similar experiences in the future."
To learn more about UM-Flint's College of Health Sciences, visit its webpage.
Martha Pennington
Martha Pennington is the communications specialist for the College of Health Sciences. She can be reached at mkpennin@umich.edu.