Accomplished Alumna: Marietta Robinson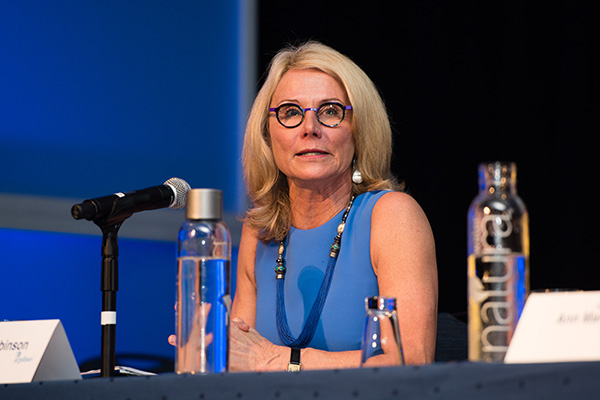 Marietta Robinson (Psychology '73) believes true success comes from making the world a better place. A long list of professional accomplishments is evidence of her holding true to that principle. From founding a law firm focused on advocating for medical malpractice victims, serving as a federally appointed Dalkon Shield trustee, serving as a presidentially appointed commissioner of the U.S. Consumer Products Safety Commission, to acting as legal counsel to the UN Peacebuilding Commission in Liberia (and much more), Robinson has utilized much of her 40-plus year career career in law and public service to create safer lives for people across the globe.
Taking on challenges
As a commissioner of the U.S. Consumer Products Safety Commission (CPSC) from 2013-2018, Robinson led an agency with a daunting charge: ensuring that nearly every product on the market—from furniture to children's toys—are safe for the public. "I never thought I could go into government at that level, but it was an amazing experience to be able to make decisions that can affect so many children instead of one client at a time," Robinson says.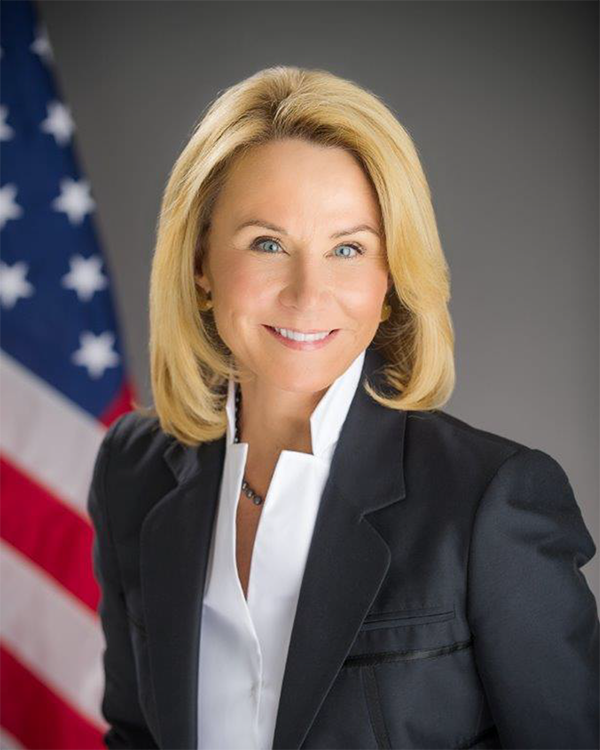 Regulating such a vast array of products is a considerable task, but Robinson has embraced challenges since her time as an undergraduate. Like many other UM-Flint students, Robinson worked while completing her degree, taking 18-21 credits a semester while holding two jobs. It was a lot to manage, but Robinson had a clear goal in mind: becoming a lawyer. Experiences with the debate team in high school made it clear that a career in law was the right choice for her.
Robinson worked for IBM for two years after college and saved her money to finance her law degree that she earned from the UCLA School of Law in 1978. IBM hired Robinson as one of five women in the country charged with selling its largest computers to the manufacturing industry. She praises the company for hiring women for such a position at a time when that was decidedly less common.
"IBM was really at the forefront of putting women into positions that had typically been all male. The fact that I was one of just five women at the time shows that this was just the beginning."
A history of advocacy
Robinson's appointment to the CPSC followed her long history of consumer advocacy. Robinson started her legal career as an associate and then partner in the litigation department of a major Detroit corporate law firm which she left to become a partner in a large plaintiffs' firm. In 1989, she founded her own law firm in Detroit, Michigan, focused on medical malpractice. The move made Robinson the first woman in Michigan to start her own firm that wasn't based on divorce or criminal defense.
Rather than focusing simply on the potential for a big settlement, Robinson's firm thoroughly researched the facts behind potential cases, looking for instances of substantial negligence on the part of a doctor or hospital.
"Never in my life have I done anything because of money. It has to have a much bigger purpose," Robinson explains. "That doesn't mean you don't end up making money, it just isn't a factor in the decision-making process."
One of Robinson's proudest professional moments came from helping women and babies harmed by a defective intra-uterine device (IUD) called the Dalkon Shield. The IUD, used throughout the 1970s and 1980s in the U.S. and for many years thereafter in other countries, caused a wide range of injuries with the more serious including infertility and death in women and brain damage in babies. A federal judge appointed Robinson one of five trustees of the Dalkon Shield Trust, making her responsible for distributing a $2.5 billion settlement to over 300,000 claimants in more than 120 countries. Robinson served in this role for eight years, managing what is considered one of the most successful mass settlements in US history while continuing to operate her law firm.
Robinson was also very active in the legal profession serving as the first woman president of the prestigious International Society of Barristers and becoming the Democratic Party nominee for the Michigan Supreme Court in 2000. And, throughout her career, Robinson has taught at several law schools including Wayne State University Law School, Duke University School of Law and, presently, at George Washington University Law School.
After her term as CPSC commissioner ended, Robinson spent the calendar year as a 2019 Harvard Advanced Leadership Initiative Fellow.
Advice for future leaders
Any successful life will have a few setbacks along the way. Robinson urges students to be resilient in the face of momentary failure, as the experience is invaluable for future growth. She points to an unsuccessful run for the Michigan Supreme Court in 2000 as a perfect example.
"I formed so many meaningful relationships with people from different worlds in Michigan, whether they were union officials, teachers, or factory workers. I grabbed all of it…The experience of it enriched my life so deeply, and the very fact that I did it was something that I'll never regret."
Along with not shying away from adversity, a career like Robinson's requires an embracing of new ideas and experiences. As a high-schooler, she jumped at the chance to study for a year in Burundi, Africa. The experience helped Robinson gain competencies in working across cultures that informed her work with UN peacekeeping missions years later. Achieving in so many different areas calls for an interdisciplinary education like that offered by UM-Flint.
"I really believe in a liberal arts education, because my theory is that if you make your base as broad as possible, then you can go higher. If you stay narrow, you'll topple over eventually, and your life won't be nearly as full," Robinson says.
Despite her laundry list of accomplishments, Robinson is showing no signs of slowing down now. She is currently on the Board of Managerial Trustees of the International Association of Women Judges comprised of over 6150 women judges in more than 100 countries; and recently held a discussion with former UN High Commissioner for Human Rights Zeid Ra'ad Al Hussein as a featured segment of the organization's biennial. She is also is on the advisory board of the Civic Life Project, a non-profit founded by two award-winning documentary film makers working with young people on civics film projects. Stay tuned for more updates on Robinson's work to make the world a better place for all.
Logan McGrady
Logan McGrady is the marketing & digital communication manager for the Office of Marketing and Communication.